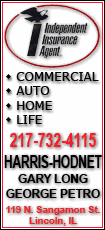 In the mayoral race, Keith Snyder won in a landslide over Mike Thornton and Pat O'Neill. Snyder took 72 percent of the total vote with 1,646 votes to Thornton's 345 and O'Neill's 303.

In the aldermanic races:
Ward 2 -- Newcomer David Wilmert defeated incumbent Verl Prather 337-143.

Ward 3 -- Incumbent David Armbrust held on to his seat with 153 votes over William Haak with 132 and Ken Allen with 33.

Ward 4 -- Nathan Turner doubled the count to win incumbent Wanda Lee Rohlfs' seat 279-133.
At a gathering of supporters at Guzzardo's Italian Villa, Snyder seemed shocked by his huge win. He told those gathered at the popular downtown eatery that he had a speech prepared in the event he lost but wasn't sure what to say with such overwhelming numbers electing him as the Republican candidate for mayor of Lincoln.
Asked if the margin of victory should be taken by him as a mandate from voters, Snyder acknowledged that his message must have hit home with the community.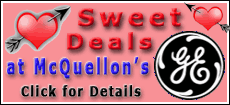 "I am grateful for all the support. I am humbled by this. I am grateful that the community responded to our message," Snyder said.
Snyder wanted to give praise to his opponents. "Mike and Pat were good opponents. We discussed the issues and they were gentlemen," he said. "I enjoyed the toe-to-toe I had with them."
Besides the many thank-yous Snyder gave to all those who helped in his campaign, he brought a large applause when he said, "It looks like the people of Lincoln are for economic development." Snyder was alluding to the fact that of the three candidates, he was the strongest proponent of the continuation of the economic development partnership.
He went on to joke that since Sept. 30, when he announced his candidacy, his house has been a mess, with campaign materials strewn everywhere, including the dining room.
Meanwhile, back over at the courthouse rotunda, that old chalkboard was serving another good purpose: a backdrop for photo-ops. Both first-time winners Turner and Wilmert had their pictures taken in front of the scoreboard showing their final results.
Individually, Turner and Wilmert each expressed sincere appreciation to the voters who came out and to those that supported them.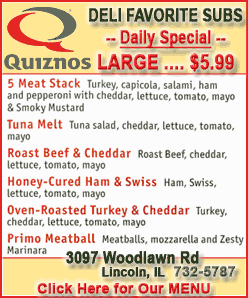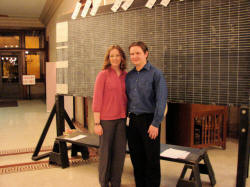 After saying, "Goodnight, Dad," to his father, who'd been there for the win, and with his wife, Sarah, by his side, Turner said that he was excited about all the opportunities in the city and was looking forward to getting started working. He would be focused on the budget for the city and economic development.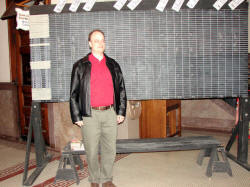 Wilmert, who has a strong background in and works in the computer industry, is looking forward to getting technology projects started, including e-mail and other processes that would open up communications with the city.
Alderwoman Melody Anderson stopped over to the rotunda to offer congratulations to the winners and invited the newcomers to attend the upcoming budget hearings scheduled for two Saturday mornings in March.
Currently there are no Democratic candidates for either the mayoral or aldermanic positions slated in the upcoming general election that takes place in six weeks, on April 7.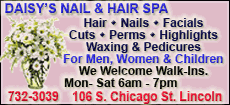 General election winners take office when they are sworn in at the first meeting of the city's new fiscal year, which would be on May 4.
[By MIKE FAK, with contributions by JAN YOUNGQUIST]