A year ago, at former President George W. Bush's final State of the Union address, Obama and Clinton were Democratic senators clenched in a bitter battle for their party's presidential nomination. Obama, seated between Sen. Edward Kennedy, D-Mass., and Sen. Claire McCaskill, D-Mo., saw Clinton coming up the aisle toward him when McCaskill tapped him on the shoulder. Obama took the opportunity then to turn toward McCaskill and away from Clinton, who continued past him with no greeting between the two.
___
Ailing and deeply respected members of the Washington establishment were saluted in different ways Tuesday.
Obama called for an education bill to be named after Kennedy, D-Mass., who was absent and fighting brain cancer. It was a tribute to Kennedy's slain brother, President John F. Kennedy.
And perhaps the loudest applause went to Supreme Court Justice Ruth Bader Ginsberg, also being treated for cancer, as she made her way slowly to her seat.
___
Tsk-tsk. Twittering while the president is addressing a joint session of Congress? While you're in the same room with him? Yep. Dozens of members of Congress did just that during Obama's speech Tuesday night.
Mostly, they outlined favorite lines -- "Americans are not quitters" being a popular one.
But snark doesn't always play well, as one lawmaker apparently found out.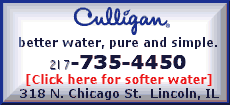 "Let's do whatever proves necessary? Again he expresses no governing or guiding principles," Rep. John Culberson, R-Texas, tweeted during the speech.
Then:
"Hold onto your wallet, America," he continued.
Toward the end, he concluded, "We are at war -- seems to me honoring our troops should come on page one rather than at the end of the speech."
But whoops, it's all about bipartisanship, people. And covering for oneself.
"This is a great privilege to be here and I will try hard to find ways to work together while preserving my core principles," Culberson wrote moments later.