Gov. Pat Quinn has endorsed legislation that would end the current practice of letting the governor decide who should be appointed to the Senate. Instead, voters would choose a new senator in a statewide special election.

That would eliminate the possibility of a governor essentially selling a Senate appointment, as former Gov. Rod Blagojevich was accused of doing in criminal charges that led to his removal from office. After his arrest, Blagojevich appointed Roland Burris to the position, creating a cloud of suspicion that has led to calls for Burris to resign.

But top Democrats in the Legislature show little interest in switching to a special election to fill empty seats.

Senate President John Cullerton supports the general idea but won't take a position on a specific bill unless the House passes something, his spokeswoman said. House Speaker Michael Madigan simply says the idea is under review.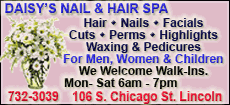 "We do a lot of reviewing around here. It's good. We review a lot," Madigan said Tuesday.
One version of the plan was assigned to a House committee that supporters call "a graveyard." Meanwhile, local officials object to the potential cost of a special election -- perhaps $50 million.
Supporters aren't giving up.
Rep. Jack Franks, a Democrat, said he hopes to talk to Madigan about the need for special elections. The speaker rarely rushes into anything but has shown a willingness to keep an open mind and eventually take action, notably on impeaching Blagojevich, he said.
"I think Madigan is deliberative and it takes some time, sometimes, for him to come around," Franks said.
Quinn spokesman Bob Reed said the governor will continue pushing for the change. "I'm sure he'll make a strong case with all involved," Reed said.
While Democrats ponder the issue, Republicans are accusing them of putting politics ahead of cleaning up Illinois government. They claim Democrats don't want to risk holding an election they might lose if another Senate vacancy occurs.
"It's time for Speaker Madigan to do what is right by giving the people of Illinois a vote in choosing their next U.S. Senator," said Andy McKenna, chairman of the state Republican Party.
Like most states, Illinois fills Senate vacancies by letting the governor appoint someone to serve until the next regularly scheduled election. That meant Blagojevich had the power to name a new senator when Sen. Barack Obama was elected president.
Federal prosecutors say Blagojevich used that power to try to help himself financially and politically. They arrested him a month after the election, alleging that they captured him on tape essentially trying to sell the Senate seat to the highest bidder -- a charge that Blagojevich denies.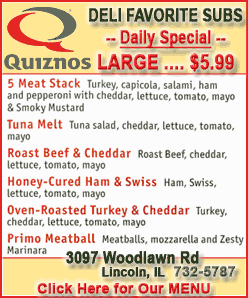 Immediately after his arrest, politicians lined up to call for stripping the governor's power to appoint a senator and switching to an election instead. But many Democrats backed away from that. Critics argue the reversal was prompted by worries that a scandal-weary public might elect a Republican senator if they had the chance.
Calls for a special election were renewed after Burris began amending accounts of his discussions with Blagojevich's aides before his appointment. Eventually Burris acknowledged the governor's brother asked him to raise campaign money for Blagojevich and that he tried but failed to do it.
Scores of Illinois leaders, including Quinn, have called for Burris to resign. They argue he hasn't been forthright and can't be an effective senator because of the doubts about how he got the job.
Burris insists he did nothing wrong and won't resign.
Republicans even proposed changing the terms of Burris' appointment so that it would end this spring and a special election would decide who takes over. That has generated little support, however, as people on both sides agree it would probably generate long legal battles.
But the idea of changing the rules for any future vacancy -- perhaps created by Burris' resignation -- has more support.
Franks' bill would require a special election whenever a vacancy occurs more than 180 days away from a regularly scheduled election. The governor could appoint a temporary senator to serve until the special election takes place.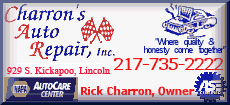 The latest version of his bill hasn't been assigned to any committee. An earlier version was sent to the Executive Committee, where Madigan has tremendous influence over the votes
[Associated Press; By CHRISTOPHER WILLS]
Copyright 2009 The Associated Press. All rights reserved. This material may not be published, broadcast, rewritten or redistributed.