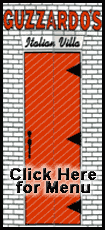 But the New York-based bank has been involved in talks with regulators over ways the government could help strengthen the bank still further. While a deal is unlikely to be announced early Thursday, it could be hammered out within days, the person said late Wednesday, asking not to be named because the discussions are still ongoing.
While the exact details of the talks aren't known, they could center on the terms of converting the government's $45 billion in preferred shares into common equity. The preferred shares carry a high interest rate, requiring a yearly payout of billions in coupon payments. But if converted to common stock, Citi's annual dividend payout would be minimal since it's been cut to just 4 cents per share.
The price of that conversion would have to be negotiated, but for example, converting part of the preferred shares at a strike price near to Wednesday's closing stock price of $2.52 would add billions of new shares, taking the government's stake to 40 percent of the enlarged equity share count. While that would dilute current shareholders' investments, a wider equity base could calm investors since there would be more reserves in place to guard against further losses as the economy sours.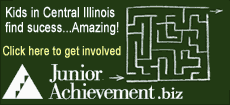 Citigroup's talks continue as the Obama administration prepares to administer "stress tests" to 19 of the nation's largest banks to gauge whether each institution has adequate capital to survive a severe downturn.
U.S. officials haven't specifically said which banks will be subject to the tests, but under the government's criteria they would include large nationwide banks such as Citigroup, Bank of America Corp., JPMorgan Chase & Co. and Wells Fargo & Co. The 19 largest banks hold two-thirds of the banking industry's assets.
Fed Chairman Ben Bernanke on Wednesday again spurned speculation that the government may nationalize Citigroup. But the Fed chief said it is possible the government could end up with a much bigger ownership stake in Citigroup or other banks.
In the case of Citigroup, Bernanke said, "we'll see how their test works out and what evolves."