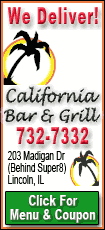 Investors are looking for any signs that the economy is slowing its descent. That could signal demand from consumers and businesses is set to rebound. But few economists expect the numbers will soon show a recovery.
Wall Street predicts manufacturers saw demand for goods like cars, airplanes, household appliances and furniture fell in January for the sixth straight month. Government figures are expected to show that orders for durable goods -- manufactured products expected to last at least three years -- fell 2.5 percent in January, according to economists surveyed by Thomson Reuters.
The Commerce Department report is due at 8:30 a.m. EST.
Investors also expect the government will show that new home sales fell slightly in January to a record low for the second straight month. Wall Street economists expect the Commerce Department to report that new home sales fell in January to a seasonally adjusted annual rate of 330,000 units from 331,000 units a month earlier.
The report is expected at 10 a.m.
Investors are also awaiting quarterly numbers from retailers Gap Inc. and Kohls Corp.
Wall Street will be examining President Barack Obama's budget proposal. The White House is sending Congress a budget Thursday that projects the government's deficit for this year will jump to $1.75 trillion.
Ahead of the numbers, Dow Jones industrial average futures rose 51, or 0.7 percent, to 7,279. Standard & Poor's 500 index futures rose 5.70, or 0.8 percent, to 767.20, while Nasdaq 100 index futures rose 4.00, or 0.4 percent, to 1,158.00.
The rise in futures contracts was to be expected after stocks ended a bumpy session down 1 percent Wednesday.
The pullback continued a back-and-forth week for the stock market. The government on Wednesday addressed some questions about banks by confirming it will buy preferred shares from banks that can be converted into common shares. It reiterated that it does not plan to nationalize banks.
Investors also will be watching for news from Citigroup Inc. The company's effort to boost its equity capital could result in the federal government raising its stake in the bank this week to as much as 40 percent, a person familiar with the talks said.