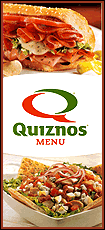 The survey's indicator charting how industry and households see the economy is now at its lowest point since it started in January 1985, adding pressure on the European Central Bank to stoke growth by slashing interest rates when it meets next week.
The survey's indicator tumbled from 67.2 in January to 65.4 in February. In the 27-nation EU, it fell from 63.2 to 61.
A separate survey of industry managers also hit a record low, of minus 3.51 points. The EU said this confirmed its expectation that year-on-year industrial output will be "markedly negative" in January and "clearly negative" in February.
Managers were most worried about order books and export orders and reported a sharp fall in output in recent months as well as high stocks of finished goods. They expected no major change to production soon, the EU said.
For the business and consumer survey, the EU executive blamed a general decline in confidence in most sectors.
Industry was far more pessimistic than last month and both industry and services expected to cut staffing, it said. Consumers were also "significantly" more worried about unemployment. Only retailers were slightly more cheery than in January.
Poland saw a sharp drop in confidence, with people also far more downbeat in the Netherlands, Britain and Spain. Confidence was also down, but less dramatically, in Germany, France and Italy.