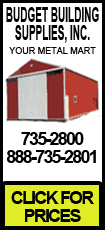 At 1 p.m. on Monday, these hometown heroes will be recognized for their willingness to take action in a life-or-death situation. The ceremony will take place in the Lincoln Conference Room on the first floor of Abraham Lincoln Memorial Hospital in Lincoln.

Gustafson will not be able to attend the ceremony on Monday because he is set to return to his job as a sales supervisor at Da-Com Corp. in St. Louis that day.

"I want to thank everyone for getting involved and getting to me very quickly," said Gustafson, who was able to celebrate his 25th wedding anniversary on Jan. 20 and his 54th birthday on Jan. 26, thanks these quick-thinking Heartsaver Heroes. "I definitely want to express my thanks and gratefulness again. I was absolutely tickled to death to get that second chance."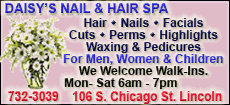 When Gustafson collapsed, Olson, Ramlow, Ritchhart and Hobler were cheering on Lincoln from the stands and rushed to his side to begin cardiopulmonary resuscitation while 911 was called. Soon after, Collinsville High School athletic director Matt Badgley, Collinsville High School athletic trainer Amanda Baugher and Collinsville Fire Chief Peter Stehman arrived with the automated external defibrillator and used it to administer a shock that restarted Gustafson's heart.
The AED was available thanks to an Illinois state law called the Colleen O'Sullivan Act, requiring the equipment to be on-site at all times in all schools and public athletic facilities. O'Sullivan, a staff attorney for the Illinois House of Representatives, died of heart complications in 2002 after exercising at a health club.
Gov. Pat Quinn was a driving force behind that landmark legislation and also helped create the Heartsaver AED Fund, which helps provide matching grants to schools, park district facilities and fitness facilities.
"It was a team effort," said J.R. Dietl, president and director of training at Contemporary Life Saving Training in O'Fallon and a member of the American Heart Association's Illinois Advocacy Committee. "The whole reason Gary Gustafson is alive today is that the bystanders acted quickly, the school implemented the program, people were trained, and the AED was easily accessible. Everything that should have happened did."
The American Heart Association is proud to honor Olson, Ramlow, Ritchhart and Hobler with the Heartsaver Hero Award for their quick thinking and heroic actions to save Gustafson's life.
At an event in Collinsville on Feb. 6, the American Heart Association honored Quinn with the Heart Champion Award for his pioneering efforts to strengthen the emergency medical chain of survival by promoting lifesaving AED technology throughout Illinois, and presented Heartsaver Hero awards to Baugher, Badgley and Stehman.
"People who use a few simple skills can achieve something extraordinary -- they save lives," Dietl said. "Today, these Heartsavers are the heroes, but all Illinois residents can easily become tomorrow's heroes by knowing to call 911 and being ready to perform CPR or use an AED."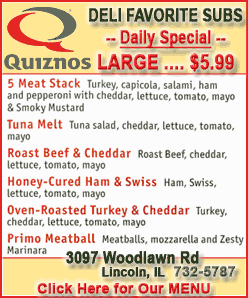 The American Heart Association is also challenging all central Illinois residents to learn how to perform CPR on someone who suddenly collapses and stops breathing normally and is encouraging businesses, public sites and other entities to consider implementing programs making automated external defibrillators and trained rescuers available to administer a potentially lifesaving electric shock to the heart.
Sudden cardiac arrest is most often caused by an irregular heart rhythm called ventricular fibrillation. This irregular rhythm causes the heart's electrical impulses to become chaotic, causing the victim to collapse and stop breathing normally. Unless a normal heart rhythm is restored, death will follow in a matter of minutes. In fact, the American Heart Association estimates that for every minute without defibrillation, a person's chances of survival decreases by 7 percent to 10 percent.
Each year, more than 310,000 people across the country die from coronary heart disease before reaching a hospital or in an emergency room. Most of those deaths result from sudden cardiac arrest, and 75 percent to 80 percent occur at home. When the arrest occurs outside the hospital setting, most victims die because CPR and defibrillation were not provided or were provided too late. Less than a third of sudden cardiac arrest victims receive CPR when they need it. Effective CPR can help make the difference between life and death, buying valuable time and increasing the likelihood that the victim can successfully be defibrillated by an electric shock.
The American Heart Association provides a full range of training and information to help people learn to perform effective CPR. For additional information, visit americanheart.org/cpr, shopcpranytime.org or call 1-877-AHA-4CPR.
___
About the American Heart Association -- Founded in 1924, the association is the nation's oldest and largest voluntary health organization dedicated to building healthier lives, free of heart disease and stroke. To help prevent, treat and defeat these diseases -- America's No. 1 and No. 3 killers -- the organization funds cutting-edge research, conducts lifesaving public and professional educational programs, and advocates to protect public health. To learn more or join us in helping all Americans, call 1-800-AHA-USA1 or visit americanheart.org.
[Text from American Heart Association file received from Abraham Lincoln Memorial Hospital]