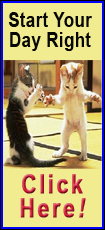 Burris gave a two-minute speech from the Senate floor in support of a voting rights bill, then presided over the Senate for an hour, a tradition for freshman. He was scheduled to spend another hour with the Senate gavel later in the evening.
"Allow these 600,000 residents to become full citizens," Burris told a virtually empty Senate chamber in support of a bill that would give a congressional seat to Washington, D.C.
Engaging in the mundane task of presiding over the Senate was the latest sign on Wednesday that Burris is hunkering down, despite calls for his ouster.
Burris has been under fire since new revelations about how he was appointed to fill the Senate seat vacated by President Barack Obama. Burris was appointed by disgraced former Gov. Rod Blagojevich, who was impeached and driven from office after he was accused of trying to sell the Senate seat. Burris has changed his story multiple times.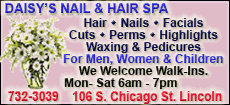 Earlier in the day Burris announced that Brady King, a former aide to Rep. Chet Edwards, D-Texas, and Sen. Edward Kennedy, D-Mass, would take over as his chief of staff, and that Jim O'Connor, a veteran Illinois political operative, would be his communications director.
"He's working. He's in the process of getting back to work and back on track," O'Connor said.
Burris arrived alone at the Senate chamber for his speech, walking quietly to his seat as Sen. Jim DeMint, R-S.C., spoke. He narrowly missed an encounter with Sen. Dick Durbin, who on Tuesday told Burris he should resign. Durbin walked out just before Burris arrived.
Burris looked around once he got to his desk, waiving eagerly at Sen. Joe Lieberman, who rose to get a piece of candy. Lieberman motioned for Burris to wait a minute then walked over and spoke with him briefly.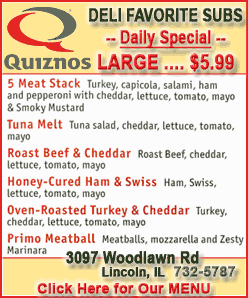 After giving his speech, Burris slumped in his chair, glancing at a briefing book and then several times looking at his watch. Just before 5 p.m. he passed a note to Sen. Jeff Merkley, D-Oregon, who presided before him, then gestured that he would like to take over.
Merkley quickly obliged without speaking.
Once he took the Senate president's seat, Burris fidgeted with his microphone, clasped and unclasped his hands and occasionally rocked back and forth. He appeared to navigate Senate protocol with minimal fuss during his time in charge.
When his time was up, he gave his replacement, Sen. Bill Nelson, D-Florida, a pat on the back and exchanged pleasantries.
[Associated Press; By HENRY C. JACKSON]
Copyright 2009 The Associated Press. All rights reserved. This material may not be published, broadcast, rewritten or redistributed.