Concealed-carry legislation advances in the Illinois House

Send a link to a friend
[February 27, 2009] SPRINGFIELD -- Legislation that grants concealed-carry rights to law-abiding gun owners has advanced out of committee in the Illinois House. State Rep. Bill Mitchell, R-Forsyth, is sponsoring the legislation, and he is urging downstate lawmakers to unite in support of concealed-carry in order to get the legislation approved.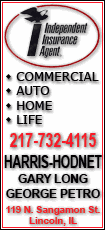 "For too long, downstate Illinois has taken a back seat to the interests of Chicago," Mitchell said. "Last November, citizens in 10 downstate counties approved referenda advising the General Assembly to pass a concealed-carry law. I'm urging my downstate colleagues to stand together so we can overcome the objections of anti-gun Chicago politicians and give people the right to defend themselves."

Illinois is one of only two states that do not have any procedures in place for law-abiding citizens to apply for concealed-carry permits. In last year's Heller decision, the United States Supreme Court recognized gun ownership as an individual right. Mitchell believes the Supreme Court's ruling has improved the political landscape in Illinois toward a concealed-carry law.
"The Supreme Court decision reaffirms our Second Amendment rights," said Mitchell. "If 48 other states can have responsible concealed-carry laws, so can Illinois. People should have the right to defend themselves and their property from criminals. But the way our law is now, the criminals are the only ones with guns. That's unacceptable to me."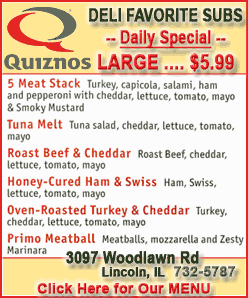 House Bill 367 creates the Family and Personal Protection Act and establishes statewide standards for the issuance of permits to carry concealed firearms in Illinois. The legislation passed the House Agriculture and Conservation Committee Tuesday on a vote of 11-1.
Decatur City Councilman Dan Caulkins and Curt Wooters, owner of Wooters Sports Shop and a former law enforcement officer, spoke in favor of the concealed-carry legislation with Mitchell in committee.
[Text from file received from Rep. Bill Mitchell]