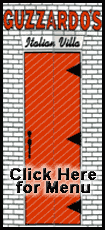 Ag Education Days are planned for March 24-25 at the Y Activity Center, 719 Wyatt Ave. This event is sponsored by the Logan County Farm Bureau, FFA and the Lincoln Area YMCA. Ag Days are for fourth- and fifth-graders and their teachers who want to learn more about agriculture. Ag Days will feature dairy cows, hogs, tractors, corn, soybeans and much more.
Spring break in April will be here before you know it. Don't get caught with nothing for the kids to do. School's Out Fun Days are planned for April 8 (District 27 only), April 9 and April 13. No activities are scheduled on April 10 as the YMCA will be closed for Good Friday. Registration deadlines apply and there will be a fee increase of $8 per child per day for any registrations received after March 25. School's Out Fun Days take place at the Y Activity Center from 6:30 a.m. to 6 p.m. for kindergarten through sixth grade. The kids will do arts and crafts, hear stories, play games, and much more. Stop by the Lincoln Area YMCA office soon to register for these School's Out Fun Days.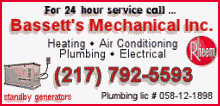 With the economic hardships many of us are facing, the Lincoln Area YMCA is committed to financial assistance to anyone who might be struggling financially but still want their children to benefit from the programs the YMCA offers. Come to the office to inquire about the scholarship program so that your child can still enjoy soccer, swimming, volleyball and more at a cost that can fit your budget.
YMCA Youth Archery registrations are coming to an end. Slots are filling up fast, so sign up to learn proper technique and improve your skills. This four-week class is for children third grade and older. New this year is a bear decoy for participants to shoot, along with the classic targets and deer decoy.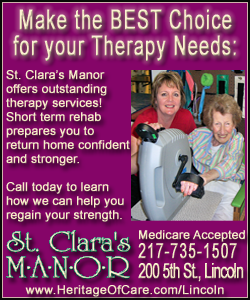 YMCA Travel Soccer registrations are still being accepted. If you would like to test your skills against some of the best fifth- to eighth-grade players in central Illinois, here is your chance to become a part of the Lincoln Fusion. Out of 22 slots we are getting close to full. Don't wait; now is the time to sign up!
Soccer registrations are now being accepted! Come to the Y office to sign up your child. Everyone will learn basic soccer fundamentals, skills and rules, all while having fun and meeting new friends. Kids will be divided into four age groups: 4 years to pre-kindergarten; kindergarten-first grade; second and third grade; fourth to sixth grade. Sign up before March 9 to avoid a $10 fee increase.
Lifeguard applications are now being accepted and reviewed. If you are interested in guarding for the YMCA at the Lincoln Elks Pool this summer, come in now. Applications are available at www.lincolnymca.org and at the Y office on Broadway.
[Text from file received from Lincoln Area YMCA]