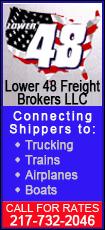 If you are going in one direction repent and go in another. All of the Gospels begin with some type of call to repentance and most of those calls come from John the Baptist. Lukeís account of Johnís ministry is, in my mind, the most compelling and includes the words above. And it is these words that distinguish repentance from a simple apology. When we apologize we say we are sorry for what we have done. When we repent we say we arenít going to do it anymore. It is not so hard to understand why repentance is important in a spiritual sense, but why was it so all-fired important as to be the opening act for Jesusí ministry. Why does John baptize with the waters of repentance as an act of preparation?

The answer to this is not easy to explain but it is simple in itself.
We repent so we can hear. That is the answer. I will give you an example. My 3-year old son, Calum, doesnít like to come to the table for dinner. And the reason for that is simple, his toys arenít allowed.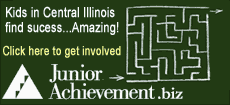 Countless nights have been spent hauling him to his chair and forcing him, under penalty of no dessert, to sit and eat. So, why not just let him bring his toys? Well, when they are present Calum pokes at his food or loads it into the back of a truck or tries to feed a stuffed animal.

The idea that he might feed himself never crosses his mind. Calum canít eat his dinner if he doesnít leave his toys behind. And the same is true for us. We canít hear the message of Christ, I mean really hear it, unless we leave our sins behind. If we cling to them then every word from Christís mouth sounds not like Good News but instead like a harsh gospel, depriving us of that which we love.

Those who heard Johnís call to repentance were able to hear Christís Gospel. Those who did not were not. And nothing has changed today. We repent so we can hear. And we repent during Lent so we can hear the resounding hallelujahs of the empty tomb on Easter morning. So today I say the same thing that John said, repent and hear. Have a great week.

Prayer: Holy God, please help me to repent. You know what I need to change in my life, please help me to change so that I can hear You in my life. I pray in the name of Jesus Christ. Amen.
[Text from file received by Phil Blackburn]