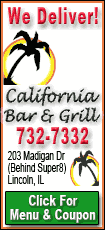 The plan does not address the central problem confronting Citi, toxic assets on its books, and leaves taxpayers more exposed to the ups and downs of the financial giant's stock.
It's the third time in five months the government has announced a major bailout for Citi, which has been struggling under the weight of losses tied to bad bets on mortgages, and it may not be the last. The government will swap the $25 billion in preferred stock from its earlier bailout money into common stock. This will boost the taxpayers' stake in Citi from 8 percent to 36 percent.
Similar rescue plans could be used at other ailing banks like Bank of America Corp. and Wells Fargo & Co. But analysts are skeptical of how effective they would be in the face of a weakened economy that will further depress the value of loans on the banks' books.
"Given how bad the economy is, there's no way on earth they won't see more of those loans go bad," said Dean Baker, co-director for the Center for Economic Policy and Research, a liberal think tank.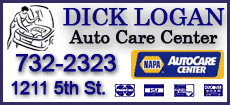 Douglas Elliott, a fellow at the Brookings Institution, said the government may take larger stakes in other troubled banks after regulators evaluate their balance sheets in coming weeks. Citigroup was in worse shape than its peers, he said, so the government will likely take smaller stakes in other banks.
Such bold government action is unlikely to be taken for small and medium-size banks, which generally have been far less exposed to the housing meltdown.
Investors were unhappy with the Citi deal, sending its shares plummeting 39 percent to a new 52-week low of $1.50. The Dow Jones industrials average fell 119 points to 7,063.
David Wyss, chief economist at Standard & Poor's in New York, said the sour market reaction was understandable given that the government is taking a bigger role in Citi and the shares of common stock are being diluted.
He said the administration is facing a serious financial crisis that lacks any easy solution.
"They are trying to avoid nationalization," Wyss said, "but at the same time they want to avoid repeating Japan's mistakes of the 1990s. Japan let the bad assets sit on the banks' books and rot."
Federal Reserve Chairman Ben Bernanke said this week that the government has no interest in nationalizing banks, which he defined as taking over management and wiping out shareholders.
The Treasury Department said the swap is contingent on private investors making a similar switch.
Citi said it has offered to swap up to $27.5 billion of its existing preferred stock held by private investors at a conversion price of $3.25 a share. That's a 32 percent premium over Thursday's closing price of $2.46.
The Government of Singapore Investment Corp., Saudi Arabian Prince Alwaleed Bin Talal, Capital Research Global Investors and Capital World Investors are among the private investors that said they would participate in the exchange.