The dividend cut - long predicted by Wall Street - is the company's first since 1938 and follows similar actions by other industrial companies amid the worst financial crisis in seven decades. Dow Chemical Co. announced its first dividend cut in 97 years earlier this month.
In a statement Friday, CEO Jeff Immelt said that GE's board of directors cut the payout to strengthen its balance sheet and provide "additional flexibility." GE is trying to protect its top 'AAA' credit rating despite growing doubts over the stability of its GE Capital lending unit.
"We believe it is the right precautionary action at this time to further strengthen our company for the long-term," Immelt said in the statement.
Shares of the Fairfield, Conn.-based company fell 59 cents, or 6.5 percent, to close at $8.51 Friday. The stock price has plummeted over the past year, trading at its lowest levels since the mid-1990s.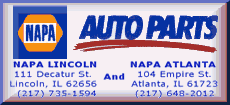 Analysts had questioned GE's ability to pay a generous dividend while it hunted for money to shore up GE Capital. The unit, which makes a wide range of loans, for overseas home mortgages and big energy projects, has suffered during the banking and credit crisis. GE is in the process of restructuring that business by cutting jobs, injecting it with more cash and reducing its dependence on risky debt.
GE Capital was the largest profit driver at the company in recent years, but has suffered mounting losses on growing loan defaults. GE said in January that fourth-quarter profits at GE Capital dropped by two-thirds to $1.03 billion. The company said it set aside $10 billion for GE Capital loan losses, $1 billion more than it had projected just a month earlier.
GE, which has paid dividends every quarter since 1899, said in December that its dividend would cost $13.4 billion out of a projected 2009 cash flow of $16 billion.
The cut was deeper than some investors had predicted, which may have contributed to the fact that GE's stock still dropped after the announcement, said Eric Boyce, a portfolio manager at Hester Capital Management in Austin, Texas.
Boyce, whose firm owns 600,000 GE shares, said it was the right decision, but that it will become part of Immelt's legacy.
"He was the steward of the ship when they made this historic dividend cut after he staunchly defended being able to maintain it," Boyce said. "That is egg on his face in retrospect."