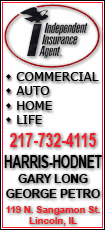 When they arrived, the officers noticed a vehicle matching the description stop and pick up two children and drive off.
Police said the driver ran a stop sign, continued at a high rate of speed and ignored officers after they activated their lights and siren.
The car eventually stopped and the driver, a 34-year-old woman, was arrested. Her two children, ages 7 and 10, were in the back seat.
The woman was charged with drunken driving, child endangerment, driving with a suspended license and failure to yield to an emergency vehicle.
---
Information from: The Gazette, http://www.gazetteonline.com/