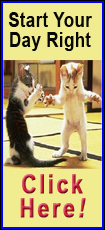 New Orleans Police Superintendent Warren Riley said his rebuilt police department is up to the job of protecting the city. "I think we're ready to handle things," he said.
The National Guardsmen were welcomed as liberators when they arrived in force in a big convoy more than four days after Katrina struck New Orleans in August 2005 and plunged the city into anarchy. The force was eventually 15,000 strong.
The last of the troops were removed in January 2006 as civil authority returned, but then, after a surge in bloodshed, 360 were sent back in beginning in mid-2006 to help police keep order. As of February, only about 100 troops were left in the city.
With Louisiana facing a $341 million budget deficit, state lawmakers were reluctant to keep the Guard in place any longer.
The Guard was used to patrol the less populated sections of the city where Katrina's floodwaters left most houses uninhabitable. That included the woeful Ninth Ward, where renovated houses are outnumbered by moldy, boarded-up wrecks and weed-choked vacant lots.
In their camouflage uniforms and Humvees, the troops were often a welcome sight.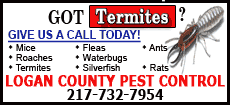 "We don't have enough cops. It's not that they're bad, it's just that there's not enough of them. These guys are Johnny-on-the-spot when you need them," said 57-year-old Tom Hightower, who is still trying to get the mold out of his house. He added: "This is still a spooky place after dark."
The troops had full arrest powers but were required to call New Orleans police on serious matters. In their time on the streets, Guard troops were involved in only one shooting, and the district attorney ruled it justified.
The Guardsmen answered lots of calls involving domestic violence, reported to be up in New Orleans since the hurricane, and handled car wrecks, house and business alarms and other problems.
"One of the biggest things we did was keep those places safe so people could rebuild," said Sgt. Wayne Lewis, a New Orleans native who has been patrolling the streets since January 2007. "People would put the things to rebuild in their houses and thieves would come along and take them right out again. We stopped a lot of that."