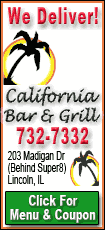 Network president Thomas E. Goodwin and member Claire Blehr, both arrested in metro Atlanta, were released from jail late Thursday. Goodwin's attorney, Cynthia Counts, said she was confident her client "will be vindicated."
In Baltimore on Friday, Dr. Lawrence D. Egbert and Nicholas Alex Sheridan smiled and waved to supporters before asking a judge to release them on bond so they could travel to Georgia to face charges. The judge later agreed to release and their attorney said they were expected to travel to Georgia over the weekend.
"These are not people who are running from justice," said Michael Kaminkow, an attorney for Egbert, the group's medical director, and Sheridan. "These are people who want justice."
Celmer's mother says he suffered for years from mouth and throat cancer, but Georgia authorities say he was cancer-free and simply embarrassed about how jaw surgeries had affected his appearance when the network helped him kill himself.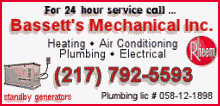 Network members bristle at the term assisted suicide, saying they don't actively aid suicides but rather support and guide those, like Celmer, who decide to end their lives on their own.
"These people are suffering. And the suffering that they're experiencing is their own personal experience," said Jerry Dincin, a Chicago clinical psychologist who was named the group's president after Goodwin's arrest.
Dincin, who wasn't arrested, said he never met Celmer. But he said Friday people who approach the group for help are asked repeatedly in the days leading up to the suicide - often more than 10 times - if they are sure they want to go through with the process.
"Who are we to judge? That's his opinion. He was suffering to the point where he didn't want to live anymore. He had every opportunity to say no, and he didn't."
The four also were charged with tampering with evidence and violating anti-racketeering laws.
Georgia authorities began investigating the group shortly after Celmer killed himself last June. Georgia Bureau of Investigation spokesman John Bankhead says the organization may have been involved in as many as 200 other deaths around the country since it began in 2004.
State authorities have frozen the Georgia-based network's bank accounts, and Dincin said it can't pay its bills. "We can't even buy a stamp," he said, though he wouldn't say how much was in the accounts.
Voters in Oregon and Washington have legalized doctor-assisted suicide, and a district judge in Montana ruled in December that such suicides are legal there, though the state Supreme Court could overturn that decision.
Most other states call for prison time for those found guilty of assisting suicide. People convicted of assisting in suicide in Georgia can be sentenced to up to five years.