Adams' attorney, Robert K. Richardson, has argued that Wiscasset's town clerk copied the text of the Declaration of Independence into the town's record books on Nov. 10, 1776. It's that transcription, not the document upon which it was based, that is the official town record, Richardson said.
"The fact that the print was not made by an authorized public officer and was not intended to be the official memorial of the Declaration precluded the print from qualifying as a 'public record' under common law," the court said in its ruling.
Adams, who gained fame when he founded UUNet Technologies Inc., the first commercial Internet service provider, sued to establish title to the document after learning that Maine was trying to get it back. His attorney told the high court last month there's no evidence the document was ever an official record kept by the town of Wiscasset and that Adams is the rightful owner.
Maine Assistant Attorney General Thomas Knowlton argued that Wiscasset never gave up ownership of the document, which is one of about 250 copies printed in 1776 and distributed to towns throughout Massachusetts to be read to residents. Maine was part of Massachusetts at the time.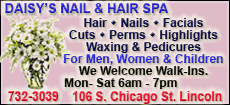 Maine state archivist David Cheever said he found it "incredible" that the state's rights were trumped by a private collector. Maine contended the document never should have been sold because of a state law which presumes that public documents remain public property unless ownership is expressly relinquished by the government.
"To us, it's a public document. It was then. It is now," Cheever said.
Knowlton said the state strongly disagrees with the decision, but acknowledged that it is the end of the road. There are no federal issues that could be pursued to the U.S. Supreme Court.
"The unfortunate result is a public record that we believe rightfully belongs to the people of Maine is now in the hands of a private collector in Virginia," Knowlton said.