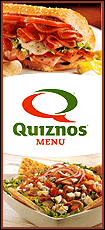 "It was one of the weirdest calls I've ever received," said Julie Pryde, who heads the Champaign-Urbana Public Health District.
Urbana Police Lt. Bryant Seraphin remembered: "She said, 'You found a WHAT in the WHERE?'"
The unprecedented finds have officials wondering if a midwife or veterinarian, stressed by economic woes, has been avoiding the expense of paying for a medical waste disposal service.
Police aren't aiming for an arrest, Seraphin said, and nobody suspects foul play. The umbilical cords, still attached, were cut clean.
Placentas are potentially infectious, although health officials said the risk to the public is low. They just want the dumping to stop and hope publicity will achieve that. They are keen on solving the mystery.
Storm sewers and toilets drain to the system, so those seem to be the likeliest routes, Pryde said, "but I don't think my personal toilet at home would be able to flush a placenta."
Champaign County Coroner Duane Northrup said the placentas could be from home births, but he's not ruling out hospitals.
"We don't believe they were specimens kept for research or testing," Northrup said. "They appear to be fairly fresh, so to speak."
A state police lab detected human DNA in the first placenta tested, Northrup said. But since the sewage system is full of human DNA, he's waiting for results of more tests his pathologists are conducting on the two others found.