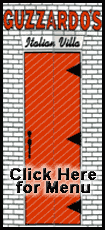 Unicoi County Sheriff's deputies arrested a 21-year-old man on Tuesday and charged him with criminal conspiracy with schedule II drugs, forgery and criminal simulation.
Investigator Frank Rogers said the officer met with several people at a mobile home park and arranged for the suspect and another man to come to Unicoi to buy 76 OxyContin pills for $4,875.
Officers said it was "obviously bad money" with some bills printed on just one side.
Authorities also tracked down the device believed used to make the counterfeit money.
The Johnson City Press reported officers expect to make more arrests in the case.
---
Information from: Johnson City Press, http://www.johnsoncitypress.com