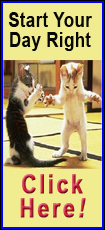 Despite the start of proceedings in the Netherlands, it is still not known who will be accused in the suicide truck bombing that killed Hariri and 22 other people on a seaside street in Beirut on Feb. 14, 2005.
Also unknown is the most politically explosive question - whether the proceedings will implicate Syria's government, which many Lebanese believe was behind the murder of a man who led opposition to the long Syrian military occupation of Lebanon. Syria has denied any involvement.
Most likely the first defendants before the court will be four pro-Syria generals who led Lebanon's police, intelligence service and an elite army unit at the time of the assassination. They are the only people in custody, though they have not been formally charged.
Some in Lebanon doubt the court will ever bring out the full truth, believing it might avoid digging deep to ensure Syria does not react by stirring up trouble in Lebanon and other parts of the region.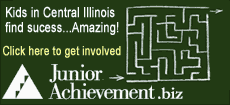 Trials could also further polarize Lebanon's politics, feeding the power struggle between pro- and anti-Syria factions. The U.N. Security Council had to impose the mixed Lebanese-international Special Tribunal after Lebanon's parliament was too divided to approve it.
Edmond Saab, executive editor of the Lebanese newspaper An-Nahar, contends the tribunal will be immune from politicization. "Being an international court is a guarantee in itself against that, and the United Nations' credibility is on the line," he told The Associated Press.
Administrators have said the tribunal will take up to five years to finish its work, and the top U.N. prosecutor, Daniel Bellemare of Canada, said in a statement Saturday that it will be thorough.
"We will not be deterred by the obstacles or the size of the challenges," Bellemare said. "We will go wherever the evidence leads us. We will leave no stone unturned."
As prime minister, Hariri, a billionaire businessman, was credited with rebuilding downtown Beirut after the 1975-90 civil war, and with trying to limit Syria's influence.
In a country known for political assassinations, his killing stands out for its far-reaching impact. It galvanized opposition to Syria and helped force the end of a 29-year military presence that dominated Lebanese affairs.
But his death also threw Lebanon into turmoil. Anti-Syria factions supported by the West won control of the government but were unable to exert any authority while locked in a struggle with Syria's allies, led by the Hezbollah militant group.
The first U.N. investigator into the killing, Detlev Mehlis of Germany, said the assassination plot's complexity suggested a role by the Syrian intelligence services and its pro-Syria Lebanese counterpart. Lebanon's pro-U.S. government detained the four generals.
But the two chief investigators who followed Mehlis have worked quietly and have not named any individuals or countries as suspects.