Extra $25 unemployment insurance payment starts March 1

Send a link to a friend
[February 28, 2009] CHICAGO -- Illinois residents collecting unemployment insurance benefits will receive an extra $25 beginning the first week of March. The supplement is part of the stimulus package President Obama signed into law.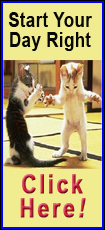 In most cases, the $25 will be paid through the end of 2009 or until weekly benefits are exhausted, whichever comes first.

"Anyone currently receiving benefits automatically will receive the additional $25," said Maureen O'Donnell, director of the Illinois Department of Employment Security. "As jobless rates reach historic levels, we are redoubling our efforts to meet the needs of our customers in what certainly are very trying times for unemployed workers and their families."

Efforts to better serve the unemployed include the ability to file for unemployment insurance online; encouraging payments be delivered through direct deposit; expanding TeleServe hours to 5 a.m.-9 p.m. to make it easier for people to certify for benefits; increasing telephone capacity to accommodate high call volumes; and hiring additional staff to process claims and answer telephone inquiries.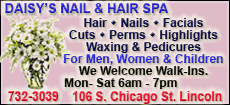 Illinois had a 7.2 percent unemployment rate in December, the most recent figures available. The national unemployment rate in December also was 7.2 percent, a 16-year-high. National unemployment rates increased in January. Illinois' rates are expected to increase as well.
"The department has expanded hours, revised the call-in system and is in the process of adding more than 200 additional telephone lines in an effort to make a challenging time as easy as possible," O'Donnell said.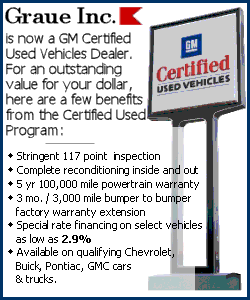 The president's $787 billion stimulus package, signed into law Feb. 17 in Denver, included the $25 weekly supplement and a provision that the first $2,400 in unemployment insurance would not be subject to federal income taxes.
Unemployment insurance is a state-operated insurance program designed to partially compensate workers for loss of wages when they are out of work. If an unemployed individual meets specific eligibility requirements, the unemployment insurance program ensures that they will have some income while looking for a job, up to a maximum of 26 weeks in a one-year period. Unemployment insurance benefits are funded by tax dollars collected from Illinois employers. Federal extensions of unemployment insurance could mean an additional 33 weeks of benefits.
[Text from Illinois Department of Employment Security file received from the Illinois Office of Communication and Information]