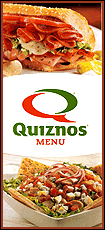 Earlier, Hong Kong's Hang Seng Index led what Asian markets were open higher, vaulting 655.33 points, or 4.6 percent, to 15,042.81. More than half of Asian's markets, including Japan's Nikkei, remained.
Investors remained skeptical that Friday's rally augurs much, if anything, about prospects for 2009 following last year's hefty rout.
"Many will be wanting to start the first trading session of 2009 with a bang but any meaningful direction may be hard to come by," said Jimmy Yates, a dealer at CMC Markets.
The perky early tone in Europe and Asia was expected to largely carry through into the opening U.S. session of the year. Futures markets were predicting that the Dow Jones industrial average would open 87 points, or 1.0 percent, higher at 8,727 but that the broader Standard & Poor's 500 index would dip 5.4 points to 894.70.
Despite a fairly bright ending to the year on many stock markets around the world, many investors remain pessimistic about the world economy as a whole. After one of the worst years ever for global equities, many expect volatility to remain the name of the game for some time to come, especially as the first part of the new year will likely be dominated by mounting economic gloom and massive job losses.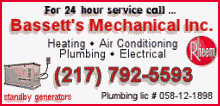 What data there was Friday highlighted the parlous state of the world economy.
In Asia, Singapore said Friday its economy shrank by an annualized rate of 12.5 percent in the fourth quarter of 2008, while China's manufacturing sector, which accounts for 43 percent of the economy, contracted for a fifth straight month in December. Meanwhile South Korea, Asia's fourth-largest economy, suffered a trade deficit for 2008 -- its first in a decade.
And in Europe, manufacturing activity contracted for the seventh month running in December for the countries using the euro, falling at its sharpest rate for at least 11 years, according to the monthly purchasing managers index for the euro-zone.