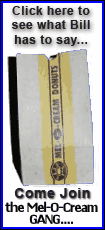 Light, sweet crude for February delivery fell $2.85 to $41.75 a barrel in electronic trading on the New York Mercantile Exchange by noon in Europe. Trading was closed Thursday for New Year's Day.
The contract rose $5.57 on Wednesday, the last trading day of 2008, to settle at $44.60 after Russia threatened to cut off natural gas supplies to Ukraine. Russia followed through with that threat Thursday, though both countries pledged they would keep supplies to the rest of Europe flowing.
On Friday, Russia continued to withhold supplies to Ukraine as talks between the two remained suspended, according to Russian media reports. No interruptions outside Ukraine were reported.
Analyst Olivier Jakob of energy analysis firm Petromatrix in Switzerland said that Ukraine has enough reserves to avoid an immediate risk to its supplies, as long as both parties find an agreement by the end of next week.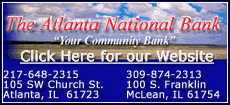 "If there is a disruption in natural gas supplies to Europe, then you will see an increase in the usage of oil instead of natural gas. It will have an impact on oil prices," Jakob said.
Russia's gas monopoly Gazprom shut off gas supplies after talks broke down over Ukraine's payments for past shipments and a new price contract for 2009. Gazprom said it had boosted natural gas deliveries through other pipelines to Western Europe.
The European Union depends on Russia for about a quarter of its gas, with some 80 percent of that delivered through pipelines controlled by Ukraine.
Concerns that the week-old conflict between Israel and Hamas in Gaza could disrupt supplies in the oil-rich Middle East helped keep prices from falling further. Israeli troops massed on the Gaza border Thursday in preparation for a possible ground offensive.