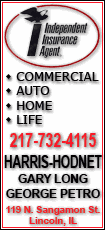 The monthly purchasing managers' index was revised down to 33.9 in December from the initial estimate of 34.5, down from 35.6 the previous month.
A reading below 50 indicates contraction, and the bigger the difference from 50 the greater the contraction. December's reading was the lowest in the survey's 11-year history.
The PMI provided further evidence that the euro-zone economy, already in recession, closed out 2008 in shaky condition. The equivalent services index, due on Tuesday, is expected to paint a similar downbeat picture and fuel speculation that the European Central Bank will cut its benchmark interest rate from the current 2.5 percent at its next meeting on January 15.
The European Central Bank has been criticized in many quarters for not cutting interest rates as aggressively as its counterparts, the U.S. Federal Reserve and the Bank of England.