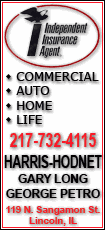 Greene ran for 121 yards and three touchdowns. He rushed for more than 100 yards in all 13 of Iowa's games and scored in all but one.
Greene finished with school single-season records of 1,850 yards and 20 TDs, after sitting out the 2007 season because of academic problems,
The 235-pound junior from Sicklerville, N.J., said this week that he planned to meet with his family and consider information from the NFL college advisory committee before making a decision this month on whether to turn pro.
His Outback performance sealed the deal.
Iowa (9-4) won for the sixth time in seven games since losing three straight to fall to 3-3. South Carolina (7-6) lost three straight down the stretch while being outscored 118-30.
Greene scored on a pair of 1-yard runs to help Iowa build a 21-0 halftime lead, then added an 11-yarder to make it 31-0 late in the third quarter. South Carolina scored on Chris Smelley's 10-yard TD pass to Jared Cook and Ryan Succop's 48-yard field goal in the fourth quarter.
After struggling offensively in lopsided losses to Florida and Clemson, Gamecocks coach Steve Spurrier decided to start quarterback Stephen Garcia, a highly regarded redshirt freshman from Tampa who was the centerpiece of his recruiting class in 2007.
But Garcia, who nearly undermined his career by being arrested twice within his first month on campus, turned the ball over four times in the first half and was replaced by Smelley after going 9-for-18 for 79 yards and three interceptions.
The 20-year-old's homecoming turned sour in a hurry. His first pass was intercepted and returned 29 yards set up an Iowa touchdown, then the dual-threat quarterback fumbled on his first run to give the Gamecocks turnovers on two of their first four offensive plays.