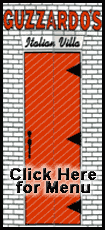 It sounds as if Tomlinson, who has a strained groin, is in better shape than Gates, who has a sprained ankle.
"If we were playing today he probably wouldn't play," coach Norv Turner said about Gates, the Pro Bowl tight end.
And L.T.? "Yeah, I think he would," the coach said.
"Both of them are a lot better than they have been," Turner said. "It really will be a Saturday decision, how they feel. We'll get them out there and run around and see how they feel. I'm optimistic about both of them."
Tomlinson said he felt better than he did on Sunday night, when he was hurt in San Diego's 52-21 win against Denver that clinched the AFC West for the Chargers (8-8).
By Saturday night, "hopefully it will be good enough to be productive," Tomlinson said.
"I hope to play, but ultimately it's not really my decision," he added. "Gameday, we'll see how coach feels and what he wants to do. But hopefully I'll be able to go."
Tomlinson had his first three-touchdown game of the season Sunday night. With 1,110 yards rushing, the 2006 NFL MVP had the worst season of his otherwise brilliant eight-year career.