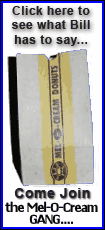 Shanahan's 14-year tenure as Broncos coach ended with the franchise mired in mediocrity: a 24-24 record over the last three seasons, largely the result of too many personnel mistakes and decrepit drafts that failed to stock the defense.
Despite losing an astonishing seven tailbacks to injured reserve in 2008, the Broncos' offense, led by young stars Jay Cutler, Brandon Marshall, Ryan Clady and Tony Scheffler, ranked second in the NFL in yardage as Cutler set several franchise passing records in his third pro season.
The defense, on the other hand, ranked 29th, allowed an NFL-high 448 points and managed a measly 13 takeaways under Bob Slowik, Denver's third defensive boss in three years.
The first three candidates expected to interview for the Broncos' coaching vacancy are New York Giants defensive coordinator Steve Spagnuolo, Tampa Bay Buccaneers secondary coach Raheem Morris and New England offensive coordinator Josh McDaniels. The Broncos expect to speak with Spagnuolo on Saturday, McDaniels on Sunday and Morris on Monday.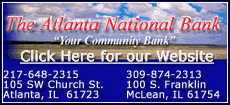 When Shanahan and Bowlen held tearful back-to-back news conferences on New Year's Eve to talk about their divorce, both spoke proudly of the Broncos' high-octane offense and its bright future. They also spoke of Denver's desperate need to refurbish a defense that's been the franchise's Achilles' heel for way too long.
"I don't want to put any pressure on the new head coach, but if you take a look at the offense, the youth, the talent ..." Shanahan gushed. "Defensively, we lost a couple of our captains this year (in Champ Bailey and D.J. Williams). They'll be back. We get some guys that were out, they will be back. Through free agency and the draft, people want to be a Denver Bronco. This is the best organization in sports."
The Broncos' new boss will need to get right to work addressing needs along the defensive line, at linebacker and in the secondary.
He doesn't need to tinker with the offense at all, unless he feels that Ryan Torain (knee) and Peyton Hillis (hamstring) might not return to full health in 2009.
Shanahan said the team's offense will soon put the Broncos in the hunt for another championship. But if 2008 proved anything, it's that without a solid defense and a decent running game, Cutler can't shoulder the burden by himself, no matter his immense talents and strong right arm.
Only five players from his 2001-05 drafts remain on the roster, and two from the four-man draft of 2007, defensive linemen Jarvis Moss and Tim Crowder, were inactive more often than not this season. The list of unproductive free agents is nearly as long as the list of draft busts.
Bowlen seemed a little bit fuzzy on how to move forward. He said he didn't want to give his next coach total control of football operations the way he did Shanahan.