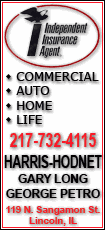 That will be evident when the playoffs start with the wild-card round this weekend. Five of the eight participants will be teams that missed the postseason a year ago, and one of them, AFC East champion Miami, actually finished 1-15.
In the NFC, there is only one repeater from 2007 among the six entries: the defending champion New York Giants, who are the top-seeded team in the conference and will have the week off.
Other than New York, which finished 12-4, the rest of last year's NFC playoff teams were a combined 36-44, including Seattle, which finished 4-12 this season, and Green Bay, which was 6-10. That "left out" group also includes preseason favorite Dallas, whose players consistently dubbed themselves "the most talented team in the league," but were sent home with an embarrassing 44-6 drubbing in Philadelphia last week.
The games start at 4:30 p.m. EST Saturday with Atlanta at Arizona, followed by Indianapolis at San Diego at 8 p.m. On Sunday, Baltimore is at Miami at 1 p.m., and Philadelphia at Minnesota at 4:30.
In order of appearance:
Atlanta (11-5) at Arizona (9-7)
Two teams few people expected to be here.
The Cardinals, who finished by losing four of their last six and allowing an average of more than 40 points in those games, benefited from playing in the weak NFC West, where they were 6-0. So they get the first playoff home game for the franchise since 1947, when they won the NFL title as the Chicago Cardinals.
The one advantage Arizona has is experience at quarterback, where 37-year-old Kurt Warner is a two-time MVP who has played in two Super Bowls, winning in 2000 with St. Louis and losing two years later. His counterpart is Matt Ryan, who despite being voted AP Offensive Rookie of the Year could have playoff jitters -- although he showed few jitters of any kind during the regular season.
The Falcons, 4-12 a year ago, have some injury concerns. John Abraham, who had 16 1/2 sacks yet wasn't voted to the Pro Bowl, sat out the second half of last week's win over St. Louis with shoulder, neck and calf problems that have bothered him all season.
But the Falcons already had clinched a playoff spot and Abraham says he could have played.
"We've got a big playoff run coming up, so I just had to make sure I was as rested as possible," he says.
Indianapolis (12-4) at San Diego (8-8)
Not as one-sided a matchup as it might seem from the records.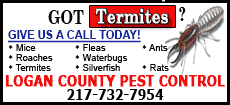 The Colts won nine straight after starting 3-4, primarily because Peyton Manning recovered from the preseason knee problems that hindered him well into the regular season. But San Diego, 4-8 at one point, won its last four to catch Denver in the AFC West and is playing now the way it was expected to when it began the season as one of the favorites in the conference.
The Colts have traditionally had trouble with the Chargers, who last season knocked them out of the playoffs with a 28-24 win in Indy. The Colts won this year in San Diego 23-20 on a last-play, 51-yard field goal by Adam Vinatieri -- and that was before the Chargers were playing well.
"You talk about a team that people don't want to play, this has to be one of those teams because they've been playing great football," San Diego's LaDainian Tomlinson says of Indy.
The problem for the Colts is that they could say the same thing about the Chargers.