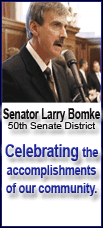 They allow for the use of GPS tracking devices in certain domestic violence cases, provide a stronger plan for colleges and universities
in the event of an emergency, equip firefighters with more authority, strengthen penalties for unlawful use of certain weapons, and outlaw the use of a bumpkey.
In response to the death of Cindy Bischof, an Arlington Heights woman killed by her ex-boyfriend, Senate Bill 2719, sponsored by state Sen. Susan Garrett, D-Highwood, and state Rep. Suzanne Bassi, R-Palatine, increases protection for domestic violence victims. The bill establishes the Domestic Violence Surveillance Program, in which offenders who violate an order of protection could be ordered to wear a GPS tracking device while on bail, as a condition of their probation or upon release from custody.

"We have to do everything in our power to protect our communities from domestic violence; it needlessly takes the lives of too many people every year," Blagojevich said. "This new law will help combat some of the dangers these individuals face and help them feel more secure. In general, these new laws all have the same goal -- to ensure the safety of the public."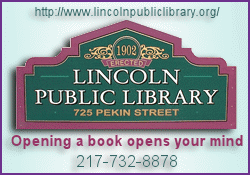 Those who attempt to illegally obtain a firearm will
now face steeper punishment. House Bill 5524,
sponsored by state Rep. Dennis Reboletti, R-Addison, and state Sen. John Millner, R-St. Charles, increases the penalty for those who illegally obtain or attempt to obtain firearms to a possible Class X felony, which carries a sentence of up to 40 years in the Illinois Department of Corrections. This law also revokes the possibility of probation, periodic imprisonment or conditional discharge.
In an effort to make campuses safer statewide, state Sen. John Sullivan, D-Quincy, and state Rep. Robert Pritchard, R-Sycamore, sponsored Senate Bill 2691, requiring all public and private colleges and universities to have an emergency response plan, a campus violence prevention plan, and have annual training and exercises for these plans. Local emergency managers and Illinois Emergency Management Agency regional coordinators are required to provide schools with appropriate standards and guidelines to assist in the development and maintenance of the plans.

[to top of second column]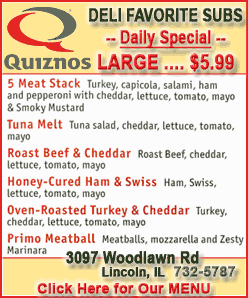 Senate Bill 2488, sponsored by state Sen. Gary Forby, D-Benton, and state Rep. John Bradley, D-Marion, permits firefighters to close off lanes of traffic while responding to an emergency situation if no law enforcement or highway officials are present. This bill also increases the penalty for reckless homicide cases to a Class 2 felony if the individual fails to follow procedure required when approaching a stationary authorized emergency vehicle, or if the defendant caused the death of two or more people as part of a single course of conduct.
House Bill 2757 includes stricter guidelines to
protect Illinois residents from the use of knuckle
weapons. Previously the law only applied to metal
knuckle weapons. Now the new amendment of the bill includes all knuckle weapons regardless of
composition. The bill was sponsored by state Rep. Fred Crespo, D-Streamwood, and state Sen. Iris Martinez, D-Chicago.
House Bill 2859 creates new protections for
communities by outlawing common burglary tools.
Possession of a bumpkey may show the intent to commit a crime of theft or other felony unless the person is authorized to possess such a tool. A bumpkey is a regular key that has been filed down to fit into and open any lock. This bill was sponsored by state Rep. Michael P. McAuliffe, R-Chicago, and state Sen. James DeLeo, D-Chicago.
[Text from file received from the Illinois Office of Communication and Information]