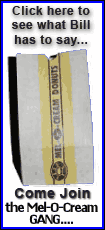 In a shortened half-day session, Tokyo's Nikkei 225 stock average gained 183.56 points, or 2.1 percent, to 9,043.12, its first finish above the 9,000-point line since Nov. 10. Hong Kong's Hang Seng climbed 1.3 percent to 15,230.87, though was trading well off the day's highs.
In mainland China, Shanghai's key index gained 2.2 percent to 1,860.36. Taiwan and Thailand's benchmarks were up more than 2 percent, with stock measures in India, Singapore and South Korea higher as well.
The upbeat mood came after global markets rang in the new year with a strong advance despite more dismal economic news, including evidence that manufacturing in the U.S., Europe and China was deteriorating amid the slowdown.
While increasingly optimistic that markets can only fare better this year after the relentless selling of 2008, many investors are still bracing for a difficult first half, when company earnings and economic data could prove especially bleak.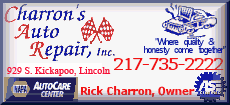 "We are still trading more on sentiment than fundamentals," said Dariusz Kowalczyk, chief investment strategist for CFC Seymour in Hong Kong. "The strong positive closing overseas had to have an impact on Asia."
The session was the year's first for a number of Asian countries, including Japan, where markets were still closed Friday, and volumes were higher across the region as traders returned from the holidays. Rising commodities prices lifted energy and metal producers, and Japanese shares got a boost from a weakening yen, which helps the country's exporters.
In his weekend radio address, Obama urged Congress to move quickly on an economic recovery plan, which aims to create 3 million jobs. Congressional aides briefed on the measure say it probably would include tax cuts of $500 to $1,000 for middle-class individuals and couples; Obama advisers told The New York Times on Sunday that tax cuts for workers and businesses could total $300 billion.
"Sentiment was upbeat as investors were hopeful over U.S. economic stimulus measures," said Yutaka Miura, senior strategist at Shinko Securities Co. Ltd. in Tokyo.