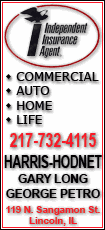 Light, sweet crude for February delivery rose $1.36 to $47.70 a barrel, after earlier jumping to as high as $48.68, in electronic trading on the New York Mercantile Exchange by midday in Singapore. The contract rose Friday $1.74 to settle at $46.34.
Thousands of Israeli troops backed by tanks and helicopter gunships surrounded Gaza's largest city and fought Hamas militants at close range Sunday, as the offensive moved from airstrikes to artillery shelling and ground fighting in a bid to stop rocket fire on southern Israel.
More than 512 people have died in Gaza while five Israelis have been killed since the offensive began Dec. 27.
"With Israeli troops going into Gaza, that just heightens fears of the possibility of a wider Middle East conflict," said Ken Hasegawa, an energy analyst with broker Newedge in Tokyo. "Prices will likely continue to rise in the short term."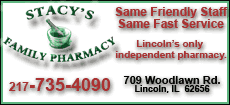 A dispute between Russia and Ukraine over natural gas payments also concerned traders. Russian gas monopoly Gazprom has cut off gas shipments to Ukraine since Thursday, and Ukraine has warned that European customers could see serious natural gas disruptions in about two weeks.
Gazprom has continued to send gas to Europe, which relies on it for a quarter of its gas. But 80 percent of the gas Gazprom sends west passes through the same pipelines that supply Ukraine, and over the past four days the pressure in the pipelines has dropped. Some European countries -- including Bulgaria, the Czech Republic, Hungary, Poland and Romania -- have reported a decline in supplies.
Investors are also keeping close tabs on whether OPEC is following through on announced production cuts. The Organization of Petroleum Exporting Countries has pledged to reduce output quotas by 4 million barrels a day since October.