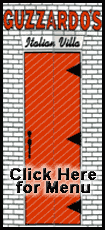 The European Commission says that there is no immediate danger of shortages for end consumers and that industry is also still receiving gas.
An EU mission will meet with Ukraine gas officials on Monday and meet with Gazprom leaders in an unspecified European capital on Tuesday. Russia's state-controlled gas giant Gazprom cut supplies to Ukraine on Jan. 1 because of a dispute over pricing and outstanding debt.
EU spokesman Ferran Tarradellas said on Monday that there were "some irregularities" but no major problems.
Ukraine has continued shipping Russian gas to Europe through its pipelines, but some countries have reported a drop in supplies. Ukraine and Russia blame each other.