Japan's export-dependent automakers have been battered by the slowdown in the U.S. set off by the financial crisis last year. The rising yen has also hurt the companies. The dollar, which had cost 113 yen a year ago, is trading at about 90 yen lately, a 13-year low.
Despite the hard times, the annual event at a Tokyo hotel hosted by the Japan Automobile Manufacturers Association, which groups this nation's automakers, was packed with suited businessmen and other guests eager to start the new year by networking toward a recovery.
Takeo Fukui, president and chief executive of Japan's No. 2 automaker, Honda Motor Co., said he hoped the global economy had bottomed out. Tokyo-based Honda has its hopes on the hybrid Insight set to go on sale later this year, he said, but the main problems were the U.S. downturn and the weak dollar.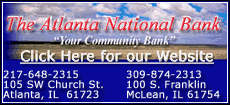 "First of all, the U.S. market has to recover," he told reporters. "The yen is at an abnormally high level. The Japanese economy needs its export industries."
Honda, which makes the Odyssey minivan and Accord sedan, has cut production to adjust to slowing demand, and slashed its profit forecast for the fiscal year ending in March to 185 billion yen ($2.0 billion), less than a third of its previous year's earnings.
Japan's top automaker Toyota Motor Corp. isn't faring any better, toppling into its first operating loss in 70 years.
Toyota, which makes the Prius gas-electric hybrid and Camry sedan, is forecasting a net profit of 50 billion yen ($555 million), down drastically from the 1.7 trillion yen earned the previous year.
"We tried to create a business that can withstand currency fluctuations, but the latest changes have been too much," said Toyota President Katsuaki Watanabe.
Toyota's Honorary Chairman, Shoichiro Toyoda, a member of the company's founding family, stressed the importance of an American recovery.