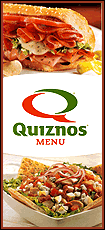 Danny Thrall had always taken his abilities for granted. He was good at swimming. It was a huge part of his identity and, as his mother would say, something that gave structure to a little boy who was full of energy and easily distracted.
In his heart, he was a swimmer. But his heart betrayed him.
And so, for a while, he was a swimmer who could not swim. Instead, he was a young athlete who, despite years of training and a 6-foot, 8-inch frame that towers over most of his competitors, had to come to terms with his own fragility.
___
The college sophomore called his mother in September. "Mom," he said, "my blood pressure's high, and they're not letting me practice."
He had just transferred to Fordham University in New York to take his shot at swimming on a Division I team. A routine physical turned up slightly, but consistently, high blood pressure. The team doctor hoped it wasn't serious, but it was enough to keep Thrall out of the pool.
He went to a cardiologist for tests, who sent him to more specialists for even more tests.
"At first, this just seemed like a major inconvenience to me. I was just being impatient about it and getting edgy," he says. "I thought this was some routine thing where they were going to go through everything and say, 'Oh, you were fine.'"
But he wasn't.
The tests showed that his aorta was greatly enlarged because it was overcompensating for a leaky valve. Surgery, his doctors said, would have to happen quickly -- and would require them to remove part of his aorta and the valve, and replace them with mechanical versions.
Had he been allowed to practice, they said, he very well could have died. At the very least, he would have done irreparable damage to his heart.
Stunned, he dropped out of school for the semester and flew home to Chicago for surgery.
"To face your mortality at 19 years old ... ," his mother, Laura Thrall, now says, her voice trailing off. She tears up at the thought.
This was not the first time she's worried about her son's survival. Nor is it the first time he's had heart surgery. He was just six months old when doctors repaired a narrowing of his aorta, and he doesn't remember it. But his mother recalls the angst she felt as she watched surgeons wheel her infant son away on a gurney.
Throughout his childhood, he routinely saw cardiologists. But until these recent tests, his doctors had noted nothing more than some minor valve leakage.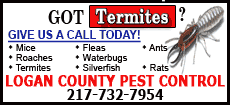 They saw no problem with his swimming, and so he swam. His relay team in high school set records, and he was named to one All-America team.
"He was kind of a goofball his first year," says Dave Stephens, his coach at St. Ignatius College Prep, a private Jesuit school in Chicago. "But he realized he had to work hard to improve. He and his classmates were a pretty strong group, and they really pushed each other."
Other swimmers would occasionally notice the scar on his back from the procedure he'd had as an infant. "Oh," he'd say matter-of-factly, "I had heart surgery when I was little." The faint scar stretched and lengthened a bit, as a teen, when he grew so tall.
"Basically I forgot about that and took it for granted," he says. "I just never thought of it as a big deal."
___
Now, with a new scar running several inches vertically along his sternum, his perspective has changed.
"I see this every day when I wake up and go to the bathroom and look in the mirror. It's just right there staring at me," he says. "It's impossible to miss."
He will take a blood thinner for the rest of his life and may, eventually, have to have the valve replaced. Sometimes, when it's quiet, he can hear the valve clicking inside his chest.