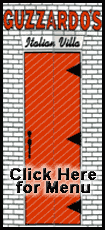 The evidence handed to the Pakistani High Commissioner in New Delhi on Monday included material from the interrogation of the lone surviving gunman, details of conversations between the gunmen and their alleged handlers in Pakistan, recovered weapons, and data from satellite phones, according to a statement from India's foreign ministry.
"This material is linked to elements in Pakistan," the statement said. "It is our expectation that the government of Pakistan will promptly undertake further investigations in Pakistan and share the results with us so as to bring the perpetrators to justice."
Pakistan's Foreign Ministry spokesman Mohammed Sadiq said the authorities are reviewing the evidence and declined to comment further.
India has blamed the three-day siege on Lashkar-e-Taiba, a militant group based in Pakistan. Authorities there have arrested at least two men accused of planning the attacks and launched a nationwide crackdown on a charity believed to be a front for the militant group.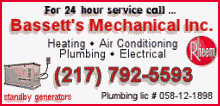 India has called on Pakistan to hand over the suspects and dismantle the terror network they say is based across the border. Pakistani leaders say they will try any suspects in the attacks in their own courts.
India's top security official, Home Minister Palaniappan Chidambaram, has said he suspects the Mumbai gunmen may have had ties to Pakistani authorities and not just militants in that country.
"In fact I will presume that they are state actors or state-assisted actors until the contrary is proved. No non-state actor can mount this attack without any kind of state help," Chidambaram told the news channel NDTV in an interview broadcast Sunday.
In the wake of the attacks, tensions between the nuclear-armed rivals have been high. Pakistan has redeployed troops toward India and away from the Afghan border, where authorities are battling militants.
Critics say the troop movement will hurt the Pakistani army's attempts to gain control of the lawless tribal region, where on Monday police found three bullet-riddled bodies they say were victims of the Taliban. The victims were a Pakistani construction contractor and two Afghan men the Taliban accused of spying for the United States, said police official Akhtar Salam.
India has worked for weeks to marshal global pressure on Pakistan, and Foreign Minister Pranab Mukherjee said the evidence handed over to Islamabad would also be shared with the international community.
Pakistan's Interior Ministry chief Rehman Malik said, however, "we will not take pressure from anyone."