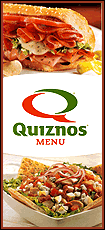 Kaine, once a contender to be Obama's running mate, will remain in his current job and work part time at the DNC until 2010, when his term as governor is up and he can take over the party chairmanship full time. Virginia law prohibits an incumbent governor from running for re-election.
The officials spoke to The Associated Press on a condition of anonymity because the decision had not yet been officially announced. The Washington Post first reported the selection Sunday on its Web site and said Obama would make an announcement later in the week.
Current DNC chairman Howard Dean plans to step down Jan. 21, the day after Obama's inauguration.
Obama has also chosen Jennifer O'Malley Dillon, who directed his successful campaign battleground state strategy, to run day-to-day operations at the party as executive director.
With Democrats controlling the White House and Congress, the new DNC chairman will be responsible for reinforcing the White House message, preparing for the 2010 midterm elections and raising money.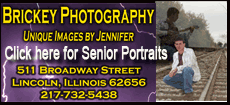 The Republican National Committee is set to decide in the coming weeks between six candidates for chairman, including current head Mike Duncan, who is running for re-election. The new RNC head will be expected to take the lead in responding to the Democratic administration as well as rebuilding a party left in tatters after sweeping defeats in two straight elections.
Kaine campaigned vigorously for Obama in Virginia during his presidential run. The day after the election, Kaine said Obama's triumph in the state -- the first for a Democrat seeking the presidency in 44 years -- was the apex of everything he had worked for since law school.
Kaine was mentioned as a possible running mate after Obama clinched the Democratic presidential nomination; Delaware Sen. Joe Biden eventually won that spot. After the election, Kaine was mentioned as a potential choice to serve as education secretary; Obama instead chose Chicago schools superintendent Arne Duncan. In November, Kaine said he wasn't interested in the DNC job.