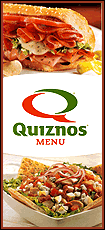 The vote to begin impeachment proceedings was unanimous. Former allies have fallen silent since his Dec. 9 arrest on federal corruption charges. Members of a special impeachment committee are uniformly negative in their comments and questions.
"Isn't anyone here going to stand up for the governor?" Blagojevich attorney Ed Genson asked the committee last week.
The response was silence.
Blagojevich even has trouble finding support closer to home. His circle of aides and informal advisers has fallen apart due to arrests, resignations and the pressure of a federal investigation that dates back six years. His chief legislative ally is retiring next month.
There have been few details about what Blagojevich is doing behind closed doors at his Chicago office, other than signing a few bills and attempting to maintain an air of "business as usual." His spokesman has said the governor is meeting with aides and staff about Illinois' $2 billion-plus budget gap, but no one has provided details or stepped forward to confirm Blagojevich is even talking with anyone.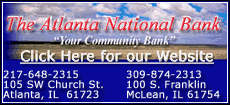 He spends the rest of time at home, save for a few visits to Genson's office.
Blagojevich's woeful situation leaves him immensely vulnerable to impeachment in the House and then conviction in the Senate.
Lawmakers can vote against him for any reason they want. They don't have to follow rules of evidence or consider reasonable doubt. They could vote to throw him out of office simply because they don't consider him fit to be governor.
That's an easier vote to make if no one will stand up and defend him.
His closest ally in the House, state Rep. Jay Hoffman, a fellow Democrat from Collinsville, said nothing to support Blagojevich when the House voted to establish an impeachment committee. Instead, Hoffman said at a news conference that he would resign if he were in Blagojevich's position.
One of the few people with kind words for the governor, state Rep. Ken Dunkin, said the two-term Democrat faces payback for years of feuding with the Legislature.
"There are a lot of political vendettas that are being played out right now," said Dunkin, D-Chicago. "It appears to be headed toward a political witch hunt, because there's not an indictment and there's definitely not a conviction."
Still, Dunkin voted along with everyone else to begin impeachment proceedings.
Things were far different when Republican Gov. George Ryan was engulfed in scandal. Even as the public turned away from Ryan, he remained popular among lawmakers. That insulated him from any serious impeachment threat.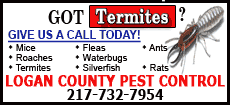 Blagojevich, however, faced impeachment talk even before the FBI arrested him, alleging that he schemed to shake down a hospital executive for campaign donations, tried to benefit from appointing the replacement for President-elect Barack Obama's Senate seat and more.
That means his fate lies in the hands of people who have spent years nursing resentments toward him -- like the House member who called him "a madman" or the senator who says he and Blagojevich nearly got into a fist fight.