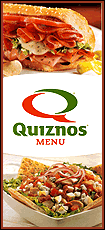 "We are heartbroken that our time with him was so brief. We will cherish the time we had with him for the rest of our lives," Travolta and Preston said in their first public statement since Jett's death.
"Jett was the most wonderful son that two parents could ever ask for and lit up the lives of everyone he encountered," said a statement posted Sunday on Travolta's Web site.
"We have received many messages of condolence from around the world and we want to thank everyone for their prayers and support. It has meant so much to us. It is a beautiful reminder of the inherent goodness in the human spirit that gives us hope for a brighter future."
Preston and Travolta have said that Jett became very sick when he was 2 years old and was diagnosed with Kawasaki Syndrome, an illness that leads to inflamed blood vessels in young children. Preston blamed household cleaners and fertilizers, and said that a detoxification program based on teachings from the Church of Scientology helped improve his health, according to People magazine. Others said Jett was prone to seizures.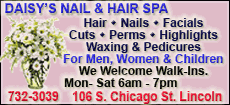 Michael McDermott, an attorney for the actor, said Sunday that although Jett was last seen Thursday and found the following day, he doesn't believe that the teen was in the bathroom for a substantial amount of time.
"The police left the impression that the boy was unsupervised. No. There were two nannies with him for the entire evening," McDermott told The Associated Press. "They made it seem like he was sent to the condo and nobody checked in on him until the next morning."
"(Jett) was spectacularly supervised," said McDermott, who said he has not had the chance to talk to the two nannies himself.
McDermott said he had no knowledge of Jett's medical history but "understood he had a history of seizures." It is unclear whether Jett was taking medication for that.
The Bahamas' health minister, Dr. Hubert Minnis, has said that a second, U.S.-certified pathologist will fly in at dawn Monday to assist with the teenager's autopsy.
"I have spoken to (Travolta) and informed him that the government is doing everything it can," Minnis said Sunday, adding he could not disclose further specifics about the autopsy.