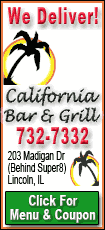 Today's highlight in history:
On Jan. 5, 1896, an Austrian newspaper, Wiener Presse, reported the discovery by German physicist Wilhelm Roentgen of a type of radiation that came to be known as "X-rays."
On this date:
In 1781, a British naval expedition led by Benedict Arnold burned Richmond, Va.
In 1809, the Treaty of the Dardanelles, which ended the Anglo-Turkish War, was concluded by the United Kingdom and the Ottoman Empire.
In 1895, French Capt. Alfred Dreyfus, convicted of treason, was publicly stripped of his rank. (He was ultimately vindicated.)
In 1925, Nellie T. Ross became governor of Wyoming; she was the first female governor in U.S. history. (She succeeded Frank E. Lucas, who had served as acting governor following the death of Ross' husband, William B. Ross.)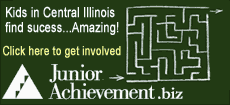 In 1933, the 30th president of the United States, Calvin Coolidge, died in Northampton, Mass., at age 60.
In 1949, in his State of the Union address, President Harry S. Truman labeled his administration the Fair Deal.
In 1957, President Dwight D. Eisenhower proposed assistance to countries to help them resist Communist aggression; this became known as the Eisenhower Doctrine.
In 1970, Joseph A. Yablonski, an unsuccessful candidate for the presidency of the United Mine Workers of America, was found murdered with his wife and daughter at their Clarksville, Pa., home. UMW President Anthony Boyle and three others were convicted of the killings.
In 1994, Thomas P. "Tip" O'Neill, former speaker of the U.S. House of Representatives, died in Boston at age 81.
In 1998, Sonny Bono, the 1960's pop star-turned-politician, was killed when he struck a tree while skiing in South Lake Tahoe, Calif.; he was 62.
Ten years ago: Four U.S. Air Force and Navy jets fired on, and missed, four Iraqi MiGs testing the "no-fly" zone over southern Iraq in the first such air confrontation in more than six years.