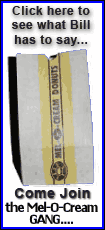 The hearing comes several months after the Navy received a fresh intelligence report on Speicher from Iraq.
Speicher's family, which has seen the latest information, believes Navy Secretary Donald Winter is moving toward changing Speicher's status from missing/captured to killed, according to family spokeswoman and attorney Cindy Laquidara.
The family -- including two college-age children who were toddlers when Speicher went missing -- believes the Pentagon should do more to determine definitively what happened, Laquidara said. They see the outcome as setting a standard for future missing-in-action investigations, she said.
"This really is a precedent for every other captive serviceman or woman and it needs to be done right," Laquidara said. "We've looked at the information that's going to be presented to the board and we feel pretty confident that it's not time under the standards that they've set to change the status. There are things that need to be done before one can be certain."
Speicher, who had lived in the area of Jacksonville, Fla., was the first American lost in the war.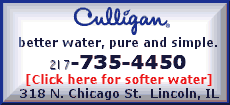 Some believe Speicher ejected from the plane and was captured by Iraqi forces, and potential clues later emerged that he might have survived: The initials "MSS" were found scrawled on a prison wall in Baghdad, for example, and there were reports of sightings.
The Pentagon has changed Speicher's status several times. He was publicly declared killed in action hours after his plane went down. Ten years later, the Navy changed his status to missing in action, citing an absence of evidence that he had died.
In October 2002, the Navy switched his status to "missing/captured," although it has never said what evidence it had that he was ever in captivity.
Another review was done in 2005 with information gleaned after Baghdad fell in the U.S.-led invasion of Iraq, which allowed U.S. officials to search inside Iraq. The review board recommended then that the Pentagon work with the State Department, the U.S. Embassy in Baghdad and the Iraqi government to "increase the level of attention and effort inside Iraq" to resolve the question of Speicher's fate.