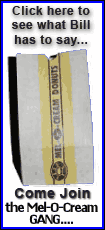 Even before Obama's plane landed, House and Senate Democratic leaders put him on notice that he won't have a broad economic stimulus plan ready for his signature at soon as he takes office Jan. 20, as he had hoped.
"It's going to be very difficult to get the package put together that early," House Majority Leader Steny Hoyer of Maryland said. "But we certainly want to see this package passed through the House of Representatives no later than the end of this month, get it over to the Senate, and have it to the president before we break" in mid-February.
Obama spokesman Robert Gibbs acknowledged to reporters flying on Obama's plane to Washington that the Jan. 20 goal for enactment of a stimulus plan is "very, very unlikely."
"We don't anticipate that Congress will have passed, both houses, an economic recovery agreement by the time the Inauguration takes place," he said.
Obama planned to meet with Senate Majority Leader Harry Reid, D-Nev., and House Speaker Nancy Pelosi, D-Calif., on Monday to talk about enacting a massive spending plan. The president-elect also scheduled a separate meeting with the entire Democratic and Republican leadership teams.
Reid said they will do their "very very best" to get a package finished as soon as possible, but he was unwilling to set an artificial deadline for completion.
"We're going to get it done as quickly as we can," Reid said.
Added Hoyer, "We're going to move as quickly as possible, given our responsibilities to make sure that we're passing a package that will work."
Obama said Congress should pass a plan designed to create 3 million jobs. The Democratic president-elect hasn't announced a final price for it, but aides said the cost could be as high as $775 billion.
Congressional aides briefed on the measure say it probably would include tax cuts of $500 to $1,000 for middle-class individuals and couples; Obama advisers told The New York Times on Sunday that tax cuts for workers and businesses could total $300 billion. The measure would also include about $200 billion to help revenue-starved states with their Medicaid programs and other operating costs. A large portion of it will go toward public works projects and include new programs such as research and development on energy efficiency and an expensive rebuilding of the information technology system for health care.
Senate Republican leader Mitch McConnell of Kentucky warned Democrats against trying to move quickly without the GOP's input.