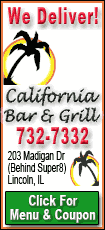 The Taliban claims its forces last year killed 5,220 foreign troops, downed 31 aircraft, destroyed 2,818 NATO and Afghan vehicles and killed 7,552 Afghan soldiers and police.
Though third-party observers can rarely confirm casualty claims on the Afghan battlefield from the Taliban, the Afghan government, the U.S. or NATO, the Taliban's 2008 numbers would appear to be far from the truth.
NATO's member countries announce all troop deaths, providing names, ages and hometowns and how the soldiers were killed. According to an Associated Press tally of those announcements, 286 foreign forces died last year in Afghanistan, including 151 American and 51 British troops.
The Taliban's toll is almost 20 times higher.
Despite the inflated toll, the Taliban have had more success recently. Violence in Afghanistan has spiked in the last two years, and Taliban militants now control wide swaths of countryside. In response, the U.S. is planning to pour up to 30,000 more troops into the country this year.
The insurgents' exaggerations are designed to boost morale inside the Taliban and to attract financing from donors sympathetic to their cause, a U.S. military official and a Taliban expert said.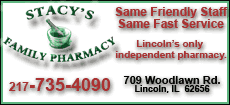 "They put out this propaganda in order to raise capital to continue their operations," said Col. Jerry O'Hara, a U.S. military spokesman.
Vahid Mojdeh, the author of a book on the Taliban, said the exaggerated claims help the insurgents recruit new fighters.
"The Taliban needs volunteers to carry out suicide attacks, so they want to show they are killing a lot of people," Mojdeh said.
Propaganda has long been a key element in war, particularly in conflicts where the sides are fighting to win support from the population.
The Taliban exaggerates U.S. or NATO deaths in order to persuade average Afghans that the insurgents are winning, while U.S. and NATO spokesmen frequently highlight construction projects -- roads and schools -- to Afghan journalists in the hopes that average Afghans will associate foreign troops with increased development.
NATO rarely releases militant death tolls from battles involving its troops, and military spokesmen often say that it doesn't matter how many militants its forces kill, only that the Afghan government continues to develop.
But the separate U.S. coalition, which is responsible for about 15,000 of the 65,000 foreign troops in the country, releases militant tolls more frequently, leaving the U.S. open to charges of exaggeration. The U.S. relies on reports from battlefield commanders and sometimes uses sophisticated equipment such as thermal radar that can sense the body heat put off by militants -- or other people -- no longer moving on a battlefield.