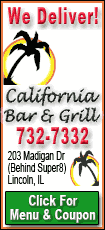 Brian Westbrook caught a short pass out of the backfield and zigzagged for a devastating 71-yard touchdown midway through the fourth quarter, and the Eagles spoiled the Vikings' first home playoff game in eight years.
"I've seen this team have confidence in each other and try to have one another's back," McNabb said. "What you're seeing is a team playing with a lot of energy, playing with emotion, and just having fun."
Asante Samuel's 44-yard interception return of Tarvaris Jackson's errant pass in the second quarter set a tone for the kind of game most Vikings fans feared from the unpolished quarterback.
Coach Andy Reid improved his playoff record to 9-6, including at least one win each time the Eagles have qualified in his 10 years. He bested his buddy and former offensive coordinator Brad Childress in this one, and they spoke for several moments on the field after the game while maybe a thousand Eagles fans cheered around the tunnel entrance and began a derogatory chant toward the Giants.
"I think we're dangerous," Samuel said. "We've just got to see how it plays out."
Philadelphia will play next Sunday in New Jersey against the top-seeded defending champs, where they won 20-14 on Dec. 7, putting Arizona in the other NFC semifinal Saturday at Carolina and sending the Vikings home.
Jackson, who lost his job in September but got it back when Gus Frerotte was hurt, went 15-for-35 for 164 yards. Adrian Peterson's two touchdown runs weren't nearly enough for NFC North champion Minnesota, which will head to yet another offseason with burning questions about the quarterbacks.
"You know, this game sticks with you," Childress said. "You hate to serve up seven points. You have to take that out of your repertoire."
Westbrook couldn't find any room to run, finishing with 38 yards on 20 carries even with two starters (Ray Edwards and Pat Williams) missing on Minnesota's defensive line. But McNabb, who went 23-for-34 for 300 yards, kept the offense from derailing.
He tossed a ball toward his always-reliable running back at just the right time with the Eagles clinging to a two-point lead after a scoreless third quarter. Westbrook received a slew of well-timed blocks as he slalomed downfield for the clinching touchdown.
"Anytime that you get an opportunity to give the ball to a guy like Westbrook, give him an opportunity in space or against any other defenders, you feel confident about that matchup," McNabb said. "Time and time again, you give him an opportunity he makes plays for you."
Stability at quarterback almost certainly would have given the Vikings another win or two, and perhaps a first-round bye. And despite a drastically better December, Jackson showed he's still quite raw.
His one big mistake really hurt, an underthrown out route to Sidney Rice that Samuel read perfectly and picked off for a 44-yard return and a 16-7 lead.
"I think we rattled him kind of toward the end," defensive end Trent Cole said. "He had to get rid of the ball quick and move around. He was probably getting tight from a lot of pressure."
McNabb wasn't perfect. He threw an interception, lost a fumble in the third quarter and took an 8-yard sack to push the Eagles out of David Akers' field-goal range. But the Vikings didn't capitalize on the turnovers and left plenty of receivers open in the middle of the field -- particularly Jason Avant and tight end Brent Celek -- for McNabb to target.