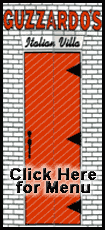 Rakim Sanders added 22 points for the Eagles (13-2, 1-0), who led by six points at halftime and pushed the lead to as many as 15 before holding off a frantic rally from the Tar Heels (13-1, 0-1) in the Atlantic Coast Conference opener for both teams.
"We had to have the discipline in order to execute what it is we needed to do," Boston College coach Al Skinner said. "There were going to be breakdowns and there were, but guys were able to refocus and not compound those mistakes."
Tyler Hansbrough scored 21 points to lead North Carolina, which shot 29 percent from the field in the second half and was just 15-for-27 at the foul line for the game.
North Carolina had won its first 13 games by an average of 26 points, with the closest margin being 15 points. But on this day, the Tar Heels looked out of sync against the Eagles' physical defense and had no answers for Rice, who burned them for 46 points last season.
In that game, North Carolina rallied from an 18-point second-half deficit for a 90-80 victory as Rice was the only BC player to reach double figures.
Rice again caused North Carolina plenty of trouble, though this time he had early help from Sanders along with a key contribution from Reggie Jackson (17 points) in the decisive run. There would be no blown lead this time, just the sight of the BC bench spilling onto the court in celebration as the horn sounded.
"Needless to say, it hurts," North Carolina coach Roy Williams said. "We just never could get over the hump, didn't get them to turn it over very much. Then we had some guys -- including myself -- who didn't have as good of a day that we hoped we'd have."
Sanders scored 18 points in the first half, including a 3-pointer right in front of the North Carolina bench just before the horn that gave the Eagles a 46-40 lead. Then, after North Carolina closed the gap to two points four times, they answered with a spurt that had the Tar Heels chasing them the rest of the game.
First came a 3 from Joe Trapani. Then Jackson had a spinning score followed by a 3 of his own before capping a 12-2 run with a layup past Ellington that made it 70-58 with 10:09 to play.