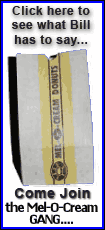 Al Harrington added 30 for the Knicks, who hadn't beaten Boston at Madison Square Garden since March 23, 2005, dropping the last six meetings. Capitalizing on a quiet night for Kevin Garnett, they seized control in the third quarter, never let it get too close in the fourth and added to what is now clearly a Celtics slump.
Chandler put the finishing touches on the upset when he took a long outlet pass from David Lee and made a layup while being fouled, hitting the free throw for a 98-86 lead with 2:11 to play.
Paul Pierce scored 31 points for the Celtics, who lost for the fourth time in six games after a 27-2 start. Ray Allen added 16, but Garnett, who seemed to hurt his right leg late in the third quarter, had only six points on 1-of-6 shooting with nine rebounds.
Lee had 14 points and 14 rebounds as he and Chandler, who scored 15 points in the decisive third quarter, consistently outworked Garnett and Boston's front line.
Meanwhile, the defending NBA champions lacked their usual poise, frequently yelling at each other or the officials.
Boston lost three of four on its West Coast road trip over the holidays, creating some belief they needed more depth for a run at a repeat. ESPN.com reported Thursday that could come from Stephon Marbury, the banished Knicks guard who is seeking his release. The report said the Celtics would be interested once a buyout is completed.
Celtics players seemed willing to accept that move and said they weren't caught up in the speculation, even with a huge media crowd in their locker room before the game.
"We can't really worry about it all," point guard Rajon Rondo said. "We've got to go out there and go with the staff at hand. You've got to talk to the general manager and coach (Doc) Rivers. We got to go out there and play every night regardless of who they bring in."