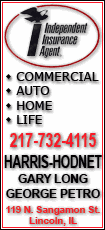 Bowlen is searching for a replacement for Mike Shanahan, whom he fired last week after 14 seasons. Shanahan won back-to-back Super Bowls in the late 1990s, but just one playoff game in the 10 years since John Elway retired.
McDaniels is a 32-year-old rising star who worked his way up from graduate assistant to offensive coordinator for Bill Belichick. Under his tutelage, Tom Brady threw for a record 50 touchdowns last season and the Patriots came within a whisker of the first 19-0 season in NFL history.
McDaniels' reputation grew ever larger this year when Brady was lost with a knee injury in the opener and Matt Cassel, who hadn't started a game since high school, led the Patriots to an 11-5 record.
Spagnuolo, 49, who spurned the Washington Redskins last year, is the architect of the pass rush that stymied Brady in last season's Super Bowl stunner. His credentials also were burnished this season when the Giants earned the No. 1 seed in the NFC playoffs despite the retirement of seven-time Pro Bowler Michael Strahan and the loss of fellow Pro Bowl defensive end Osi Umenyiora to a knee injury in the preseason.
The Broncos' brain trust of Bowlen, chief operating officer Joe Ellis and personnel chief Jim Goodman will take a breather Monday before interviewing three more head coaching candidates at team headquarters: Dallas's Jason Garrett, Tampa Bay's Raheem Morris and Denver's Rick Dennison.
Garrett comes in Tuesday. He spurned offers from Baltimore and Atlanta last offseason after Cowboys owner Jerry Jones upped his salary to about $3 million and pledged to make him head coach Wade Phillips' eventual successor.
Morris and Dennison both will interview on Wednesday. Morris, 32, recently was promoted from secondary coach to coordinator following the departure of Monte Kiffin to join his son Lane at Tennessee.
Dennison, 50, who played linebacker for the Broncos from 1982-90, joined Shanahan's staff in 1995 and coached special teams and the offensive line before being elevated to offensive coordinator three years ago.
McDaniels also interviewed for the Cleveland Browns' coaching vacancy on Friday.
Bowlen met Saturday night with Spagnuolo, who is also coveted by the Browns, Lions and Jets.
The Broncos need lots of help on defense, where they ranked 30th in points allowed this season, went through six free safeties and a half-dozen linebackers, and couldn't stop the run under Bob Slowik, their third defensive coordinator in three seasons.
Although the Broncos haven't reached the playoffs since losing to the Pittsburgh Steelers in the AFC title game in 2005, it's hardly been the offense's fault. Behind Jay Cutler, Brandon Marshall, Tony Scheffler, Ryan Clady and Eddie Royal, the Broncos ranked second in the league in yards this season, but were done in by a dreadful defense that ranked 29th.
When Bowlen fired Shanahan last week with three years and more than $20 million left on his contract, he said he wanted a replacement who would immediately put the Broncos back among the league's elite.