Partnership allows affordable reconnections for those without utility service
Send a link to a friend
[January 05, 2009] CHICAGO -- In an effort to help Illinoisans heat their homes during the national recession, Gov. Rod Blagojevich today launched the Good Samaritan Initiative for the 2009 winter season. Through this initiative negotiated by the Illinois Department of Healthcare and Family Services, utility companies including Nicor Gas, Peoples Gas and North Shore Gas, and Ameren Illinois Utilities provide more affordable reconnection terms to Low Income Home Energy Assistance Program recipients who have had their utility services disconnected.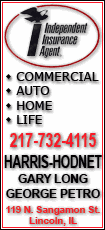 "Even with the assistance provided through the Low Income Home Energy Assistance Program, many low-income families in Illinois remain unable to maintain their home energy service throughout the year," Blagojevich said. "The Good Samaritan Initiative helps people get through these tough economic times so they can heat their homes during the coldest months of the year. I want to thank the participating utility companies for providing more favorable reconnection terms and helping our most vulnerable families stay safe this winter."
For the sixth straight year, the Good Samaritan Initiative allows utility customers with account balances that are too high to be covered by LIHEAP alone, but less than $3,000, to get their service restored by paying $250 or 20 percent of their remaining balance, whichever is less. Customers must also set up payment plans with their utilities provider for the remainder of their balance.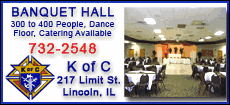 "As we move into the coldest parts of winter, more and more people will require assistance to help pay for their heating and energy bills," said Barry S. Maram, director of the Department of Healthcare and Family Services. "We're very pleased to be able to work with the utility companies to assist families that really need help to stay warm."
LIHEAP is a state- and federally funded energy assistance program run by the Department of Healthcare and Family Services. Heating bill payments are made on behalf of households with incomes up to 150 percent of the federal poverty level. A single-person household can qualify with a monthly income of up to $1,300, a two-person household up to $1,750, and a family of four can earn up to $2,650. Benefits are paid directly to the household's appropriate utility.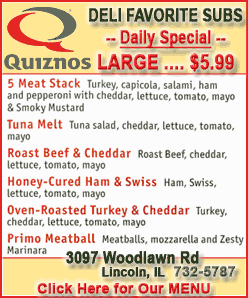 The Good Samaritan Initiative is part of the Keep Warm Illinois campaign, which brings state agencies together to coordinate efforts in preparing communities across the state for high home heating costs. The Keep Warm Illinois site, www.keepwarm.illinois.gov, offers no-cost and low-cost energy saving tips, a Web-based tool to conduct a home energy audit, links to energy assistance programs and other resources. In addition, the Keep Warm Illinois toll-free line, 1-877-411-WARM (9276), is another resource for Illinois residents to learn how to save energy and get energy assistance.
[Text from file received from the Illinois Office of Communication and Information]