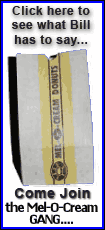 Snow showers were forecast across the mountain regions of the Intermountain West. Winter showers and storms will spread southward into the northern regions of the Central Great Basin by evening.
To the east, significant weather activity will persist across the southern Plains and Lower Mississippi Valley on Tuesday, sparking scattered showers, isolated thunderstorms and chilly temperatures.
The cold air mass over the Southern states will combine with warm, moist air from the Gulf of Mexico to produce unstable conditions with areas of freezing rain from western Texas through Arkansas. Areas along the Gulf Coast should expect reduced visibility in the morning due to brief periods of dense fog. Heavy rainfall was expected to develop by Monday evening and may cause flooding across areas of the Tennessee Valley.
The remainder of the nation will see a quiet day for weather due to dominating areas of high pressure over the Southwest and Great Lakes.
Temperatures in the Lower 48 states on Sunday ranged from a low of minus 31 degrees at Garrison, N.D., to a high of 86 degrees at Falfurrias, Texas.