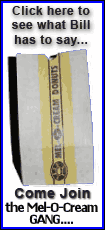 In Britain, the FTSE was buoyed by retailers after some better than expected trading updates. Though Next PLC and Debenhams PLC reported falling sales, investors were relieved that their drops over the crucial Christmas-New Year trading period were not as bad as many had feared. As a result, Next shares rose 6 percent, while others like Marks & Spencer PLC, which releases its Christmas update on Wednesday, rose 3 percent.
In Germany, the DAX was lifted by confirmation that luxury carmaker Porsche AG had lifted its stake in Volkswagen AG to over 50 percent. Volkswagen, which briefly became the world's biggest company by market value late last year, after hedge funds got caught short of stock, saw its share price rise above 6 percent, while those in Porsche were up 1 percent.
Earlier in Asia, Japan's Nikkei 225 stock average rose 37.72 points, or 0.4 percent, to 9,080.84 as a weaker yen boosted exporters like Sony Corp. and Canon Inc. Sony jumped over 7 percent, while Canon was up 5 percent. Meanwhile, Toyota Motor Corp. added over 1 percent despite announcing it was halting production at all 12 of its Japanese plants for 11 days over February and March.
After a disastrous 2008, Asian stocks have shown strength of late. Analysts say foreign investors, who pulled billion of dollars from the region last year, have begun trickling back amid speculation that government policies to shore up a decaying global economy could help Asian equities outperform in 2009.
Elsewhere in Asia, the Shanghai Composite Index rose 3 percent to 1,937.15, as property firms got a boost after a top official said the government would increase possible financing methods for developers and improve access to low-cost housing.
South Korea's Kospi rose 1.8 percent and Australia's key benchmark added 1.5 percent. Hong Kong was the only major regional market to fall, with the Hang Seng index down 53.80 points, or 0.4 percent, at 15,509.51 points.
Despite signs that global stock markets have put 2008's rout behind them, investors remain fully aware that the economic gloom will hang around for a long time to come.
A raft of economic news this week will likely provide markets with their first hurdles of 2009 to overcome.
"The market still seems to be in a phase of finding its feet for the New Year and with readings such as the non-farm payrolls, it's clear as to why the uncertainty is prevailing," said Jimmy Yates, a dealer at CMC Markets.