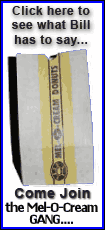 The refunds are popular among business groups and could increase pressure on Republicans to support Obama's massive stimulus package, even though most of them are wary of government spending increases that could send its total cost to $800 billion or more.
"This gives companies an infusion of cash just when they need it," Dorothy Coleman of the National Association of Manufacturers said of the proposed refunds.
Obama's proposal to stimulate the economy includes tax cuts of up to $300 billion, including more than $100 billion for businesses.
The refund provision would enable some companies posting losses last year to get refunds for taxes paid as far back as five years earlier. The businesses could refile their old tax returns, using the losses suffered last year to offset profits made when times were good.
Under current law, businesses can use losses to offset profits the two previous years.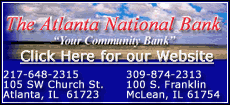 Obama's team has yet to provide estimates on what the refunds could total. When Congress considered the same idea last year, carrying back losses to offset profits in the previous five years would have provided businesses an estimated $25.5 billion in refunds.
With business losses mounting in 2008 because of the recession, the price tag on Obama's plan would probably be much higher, said Bruce Wein, who heads the U.S. tax practice for the law firm DLA Piper.
"I think it's creative, I think it's bold," Wein said. "It's going to get a lot of backing from Republicans for the obvious reasons."
Obama's tax package also targets individuals, providing a $500 tax cut for most workers and $1,000 for couples, at a cost of about $140 billion to $150 billion over two years. The individual tax cuts may be awarded through withholding less from worker paychecks, effectively making them about $10 larger each week.
Another provision brought to the negotiations by the Obama team would award companies that hire new workers a one-year tax credit at a total cost of $40 billion to $50 billion over two years. Businesses also would get additional incentives to invest in new equipment.
Obama takes office in two weeks. Meeting with congressional leaders Monday at the Capitol, he described the nation's economic condition as "precarious" and said he'd like Congress to have a stimulus package ready for signing into law by early February.